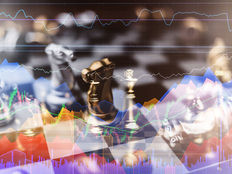 Staying in cash might be one of the default maneuvers investors are turning to in this turbulent market landscape, but another strategy to not only stay invested but to get a handle on the situation is diversifying into multiple asset classes. Multi-asset exchange-traded funds (ETFs) like the Strategy Shares Nasdaq 7 Handl Index ETF (HNDL) can help with this.
HNDL seeks investment results that correlate generally to the price and yield performance of the NASDAQ 7 HANDL™ Index. The index consists of securities issued by exchange-traded funds ("ETFs") and is split into two components, with a 50% allocation to fixed income and equity ETFs (the "Core Portfolio") and a 50% allocation to ETFs of 12 asset categories (the "Explore Portfolio").
"HNDL is technically an index ETF that tracks the Nasdaq 7HANDL Index, a tailor-built multi-asset class index, meant to provide exposure to a wide assortment of U.S. securities, including equities and alternative investments, but focusing on fixed-income," wrote Juan de la Hoz in Seeking Alpha. "HNDL's underlying index is comprised of a long-term portfolio with little rebalancing, and a more short-term tactical portfolio, with monthly rebalancing following a proprietary methodology."
To read de la Hoz's full analysis of HNDL and how it stacks up to other funds, click here.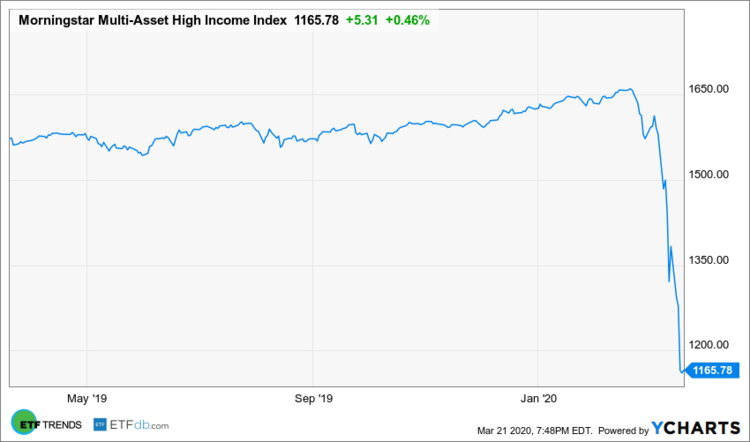 In the meantime, investors looking for multi-asset exposure in this uncertain market can look at a few other funds to consider:
This article originally appeared on ETFTrends.com.
---
Content continues below advertisement