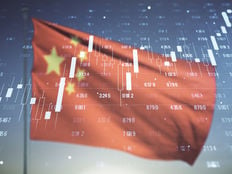 Beyond Basic Beta Channel
"China stands a good chance of doubling the size of its economy by 2035 — and surpassing the U.S. as the world's largest economy along the way, said an economist from the Bank of America," a CNBC article reported. "As China seeks to become an advanced nation, Chinese President Xi Jinping said in November that it was possible to double the country's gross domestic product and per capita income by 2035."
"Doubling of China's GDP requires an average annual growth of 4.7% for the next 15 years — which some observers said may be hard to achieve.," the article added further. "But Helen Qiao, head of Asia economics at BofA Global Research, said some reform measures would help China get there."
"We think China would be able to achieve it," Qiao told CNBC's "Street Signs Asia" last week.
GLCN seeks to replicate as closely as possible, before fees and expenses, the price and yield performance of the MarketGrader China All-Cap Growth Leaders Index. The index is comprised of Chinese equity securities that are generally considered by the index provider to exhibit favorable fundamental characteristics, according to its proprietary scoring methodology. The fund offers:
Access to fundamentally sound Chinese companies with attractive growth potential at a reasonable price ('GARP').
The entire Chinese opportunity set, regardless of size or listing location.
The potential to outperform traditional capitalization-weighted benchmarks by selecting top-ranked companies.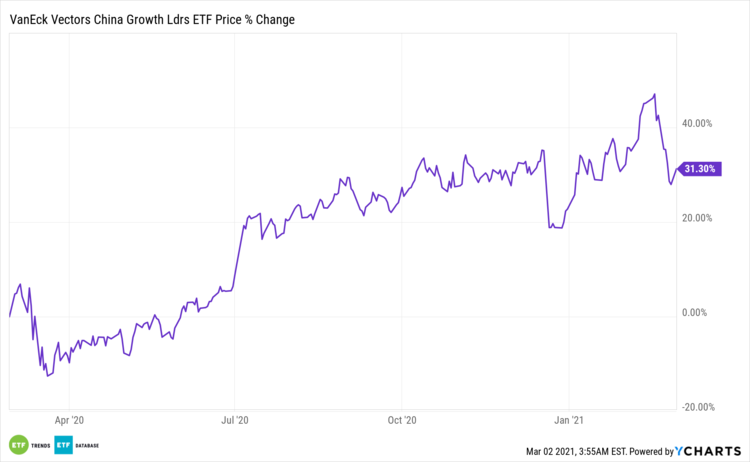 A Focus on China's New Economy
CNXT seeks to replicate as closely as possible the price and yield performance of the SME-ChiNext 100 Index. The index is a modified, free-float adjusted index intended to track the performance of the 100 largest and most liquid stocks listed and trading on the Small and Medium Enterprise Board and the ChiNext Board of the Shenzhen Stock Exchange. The SME-ChiNext Index is comprised of China A-shares.
The ETF gives investors:
A Consumer-Driven, 'New Economy' Sector Focus: New Economy sectors such as information technology, consumer discretionary, consumer staples, and healthcare are well-represented in the fund's underlying index.
Exposure to Privately Owned Small- and Medium-Sized Enterprises (SMEs): Non-government owned small- and medium-sized enterprises have driven the majority of recent technological innovation and economic growth in China.
A Historically High

ROE

: The underlying index has historically had a higher average Return on Equity (

ROE

) compared to China A-share small-cap benchmarks.
---
Content continues below advertisement