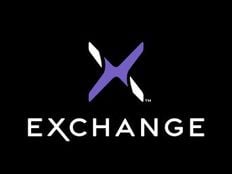 Beyond Basic Beta Channel
VanEck CEO Jan van Eck told attendees at Exchange: An ETF Experience on Monday that China has several factors favoring a recovery if it continues its pro-growth policies.
"We think there's a tailwind to what's going on in China," van Eck added. "It's got all the tailwinds for cyclical recovery."
The VanEck CEO explained that the last couple of years were very bad for private enterprises in China, but regulators with the CSRC have pivoted recently.
"Their tone has changed a lot," van Eck said. "They're emphasizing growth right now. I mean, they were in a recession last year. And that puts pressure on jobs in China, and all politicians care about jobs. So now they're doing absolutely everything to get their economy growing."
Van Eck noted that valuations in China are low, so if these pro-growth policies continue, he thinks earnings will grow.
Fellow panelist Brendan Ahern, CIO at KraneShares, agreed that China is currently seeing several tailwinds.
"If we think about opportunities in 2023, you would want to invest in a country with low inflation and a central bank that is easing, in a country where 10-year Treasury has been falling, and valuations look reasonable," Ahern said. "And that's not the United States. It's not Europe, it's not Japan, it is China."
For more coverage of the Exchange conference, please visit VettaFi | ETFDB.