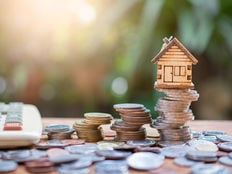 Beyond Basic Beta Channel
Another 2019 highlight for VanEck has been equity income funds, specifically dividend-focused strategies. ETF Trends spoke with Brandon Rakszawski, VanEck's Director of ETF Product Development, about the strategy regarding dividend-equity, as well as the real asset space as it stands.
The Morningstar Durable Dividend ETF (DURA A-) strategy has received some attention, as it's a well-thought-out index approach to gaining exposure to dividend equities. It tackles the universal themes when trying to assemble a portfolio's dividend-focused equities.
This includes high dividend yield-paying stocks, as well as those with a consistent history, or a history of growing dividends. It's really differentiated in how the index focuses on valuations.
"So much in assets have entered the dividend-equity strategy in the last ten years of the search for yield, with investors and advisors looking for alternative sources of income," Rakszawski states.
As a result, the focus on valuations in the dividend equity space is warranted, as so much investor flow has helped buoy some of the stock prices of these underlying companies, and making sure investors aren't overpaying for attractive yield. All of this amounts to one area of focus that's received a lot of traction.
Advisors are certainly still focusing on yield, which could have started to go away, as rates were rising a while back. However, things seem to have turned around, holding everything in the same place things have been for the past decade.
Holding Onto Real Assets
Switching gears to things related to the VanEck Vectors Real Assets Allocation ETF (RAAX A-), there are some interesting aspects of the real asset space to look at.
As Rakszawski explains, "The portfolio manager started to include some additional exposures within the natural resources equity space. The idea was to modernize from the allocation. So, we have our VanEck Vectors Low Carbon Energy ETF (SMOG B-), which was just added this November as exposure to that alternative low carbon energy space."
The idea behind SMOG makes it more than just a traditional fossil-fuel-based real assets type strategy. Not only does it include infrastructure and real estate, which are outside of commodity-based products, it now has an allocation to alternative energy, which is quite common in the space.
Additionally, looking at the nature of SMOG currently, it's 100% law. This means it has no defensive position whatsoever. There was a time when it had some defensive positioning on the whole at various points throughout 2019. However, it is now fully bullish at the moment.
This article originally appeared on ETFTrends.com.
---
Content continues below advertisement