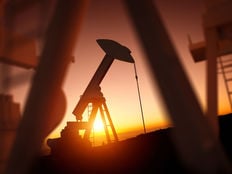 Beyond Basic Beta Channel
Investors considering USO or other oil exchange-traded products have several factors to consider, including the Organization of Petroleum Exporting Countries (OPEC).
The International Energy Agency projects consumption to increase each quarter of 2019 year-over-year, albeit at a slower-than-usual pace for the first quarter. Meanwhile, on the supply side, Saudi Arabia and other members of the Organization of Petroleum Exporting Countries have been cutting output. Additionally, U.S. sanctions on Iran and Venezuela have reduced further bets on international supplies.
"Morgan Stanley lowers its oil price forecasts for the rest of the year, citing softer demand growth due to weaker global economic growth and rising shale production that could offset OPEC's attempts to support the market," according to Seeking Alpha.
Tough Forecasts Ahead
Last month, the U.S. Energy Information Agency (EIA) cut its forecasts for 2019 world oil demand growth and U.S. crude production in light of the growing trade tensions between the world's two largest economies that have crippled economic activity.
"Morgan Stanley now sees Brent at ~$60/bbl for the rest of the year from its prior forecast of $65/bbl and U.S. WTI crude at $55/bbl from $58 previously," notes Seeking Alpha.
With major global economies teetering on the brink of recession, analysts expect oil demand to decline, putting pressure on prices.
Related: Why Trade Wars Are Plaguing Oil ETFs
"Oil demand growth for 2019 will slow to 800K bbl/day from previous expectations for 1M bbl/day and for 2020 will total 1M bbl/day vs. a prior outlook for 1.4M bbl/day demand growth," according to Seeking Alpha.
It is widely expected OPEC will cut production next year to support prices, but the cuts need to be deep enough to bolster crude prices.
"More cuts would be required in 2020 if [OPEC] were to balance the market," said Morgan Stanley. "Much depends on demand growth next year, but on our current estimates the 'call on OPEC' is about 1M bbl/day below current production in 2020."
This article originally appeared on ETFTrends.com.
---
Content continues below advertisement