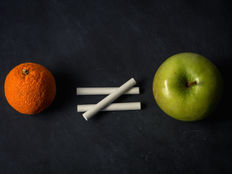 Beyond Basic Beta Channel
As a way to enhance a bond portfolio in a lower-for-longer yield environment, investors should consider a high-yield bond strategy that focuses on a segment of fallen angel bonds.
On the upcoming webcast, Why Not All High Yield Bonds are Created Equal, Fran Rodilosso, Head of Fixed Income ETF Portfolio Management, VanEck; Bill Sokol, Director of ETF Product Management, VanEck; Dan Cupkovic, Director of Investments, ARGI Investment Services, will provide their outlook for the fixed-income markets ahead and consider a strategy that could help enhance yield opportunities in a diversified bond portfolio.
The VanEck Fallen Angel High Yield Bond ETF (ANGL A-), which tries to reflect the performance of the ICE BofAML US Fallen Angel High Yield Index, was the first ETF to provide exposure to "fallen angel" bonds, speculative-grade debt securities that were initially issued with an investment-grade rating but were later downgraded to junk territory. Fallen angel issuers tend to be larger and more established than many other junk bond issuers.
Since these fallen angels were formerly on the cusp of investment-grade status, the group of junk bonds typically has a higher average credit quality than many other speculative-grade debt-related funds. The higher average quality also helped absorb some of the market volatility we experienced last year.
Fallen angels have also exhibited a trend of outperformance compared to the broader high yield bond market in 11 of the last 15 calendar years. This category of junk bonds has also historically offered a better risk-reward trade off than found with the broader high yield bond market, providing investors with improved risk-adjusted returns over the long haul.
The fallen angel ETF's credit profile includes BB 73.7%, B 18.8%, CCC 4.4% and CC 0.7%, leaning toward the upper-end of the speculative-grade debt spectrum.
This article originally appeared on ETFTrends.com