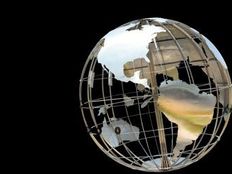 Thematic Investing Channel
Geopolitical events could move the needle for gold and silver, particularly when it comes to the the civil unrest in China. This could spur a demand for safe haven assets, propping up gold and silver exchange traded funds (ETFs) in the process.
"Traders and investors are still closely watching the civil unrest situation in China," Kitco News reported. "Some market watchers, including some metals traders, are deeming the recent unrest as bullish for stocks and commodities because it will likely force China to back off on its strict Covid lockdowns that have crimped the world's second-largest economy."
As mentioned, China is starting to face some pushback from its citizens for its zero-COVID strategy, potentially hampering the economy. Major cities around the country are starting to see protests against the policy as the government tries to ease tensions by rolling back social distancing lockdowns.
"The country is facing a new situation and new tasks in epidemic prevention and control as the pathogenicity of the Omicron virus weakens, more people are vaccinated and experience in containing the virus is accumulated," said Chinese Vice Premier Sun Chunlan, who also oversees the country's anti-COVID efforts.
Depending on whether the unrest eases or heightens, a safe haven scramble could go into precious metals. This could bode well for investors banking on bullish bets for gold or silver.
2 Mining ETFs to Consider
As opposed to playing gold and silver, investors can also opt for a backdoor move on miners via precious metal mining exchange traded funds (ETFs) from Global X. If demand rises for gold and/or silver, mining ETFs can provide alternative exposure as opposed to betting on the commodity prices themselves.
For gold, investors can consider the Global X Gold Explorers ETF (GOEX C). GOEX seeks to provide investment results that generally correspond to the price and yield performance of the Solactive Global Gold Explorers & Developers Total Return Index, which is a free float-adjusted, liquidity-tested, and market capitalization-weighted index designed to measure broad-based equity market performance of global companies involved in gold exploration.
For silver, investors can look at the Global X Silver Miners ETF (SIL B-). Per the fund's description, SIL seeks to provide investment results that correspond generally to the price and yield performance, before fees and expenses, of the Solactive Global Silver Miners Total Return Index.
For more news, information, and strategy, visit the Thematic Investing Channel.
---
Content continues below advertisement