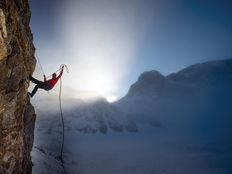 Thematic Investing Channel
The energy sector has endured some pain this year and that is reflected in the group's small-cap constituents. Just look at the Invesco S&P SmallCap Energy ETF (PSCE B-), which is lower by nearly 16% year-to-date.
While may seem counter-intuitive, PSCE could actually be worth a look at a time when so many investors are throwing in the towel on energy stocks. The fund tracks the S&P SmallCap 600 Capped Energy Index.
"The Index is designed to measure the overall performance of common stocks of US energy companies. These companies are principally engaged in the business of producing, distributing or servicing energy-related products, including oil and gas exploration and production, refining, oil services, and pipelines," according to Invesco.
One issue to consider is the dwindling weight of energy stocks in the S&P 500.
"The sector makes up its smallest percentage of the S&P 500 index in at least 40 years, at less than 5%," reports Avi Salzman for Barron's. "J.P. Morgan analyst Dubravko Lakos-Bujas calls the situation "extreme," noting that 'small-cap E&Ps [are]trading below book value and at price levels seen almost 25 years ago,' as 'institutional investors have abandoned the sector.'"
The Great and Powerful PSCE
PSCE holds 43 stocks and trades at a price-to-book ratio of just 0.66x, which is well below the comparable ratio on standard small-cap benchmarks. The fund reflects the value proposition in the energy sector as 52% of its holdings are classified as value stocks.
Insider buying is another trait that may be currently under-appreciated in the energy patch.
"In contrast, the corporate sentiment is bullish with insider purchases rising to cycle highs and shareholder return at about 6% with stronger buyback announcements and higher dividends," Lakos-Bujas wrote, according to Barron's. "We believe favorable technicals, improving fundamentals with stabilizing business cycle, and ongoing geopolitical tensions in the Middle East could help redirect flows into this universally hated and cheap sector."
Related: How to Play an Energy Rebound Without a Full Commitment
Analysts expect the volume of U.S. crude oil in storage should diminish in the weeks ahead before reversing course at the end of peak driving season, along with the start of the seasonal refinery maintenance period. However, global demand could be essential to PSCE's near-term fortunes.
"Oil investors have been particularly concerned about global demand, which is expected to stagnate next year as economies around the world slump. But J.P. Morgan is more bullish on the global economy, given low-interest rates and other factors," according to Barron's.
This article originally appeared on ETFTrends.com.
---
Content continues below advertisement