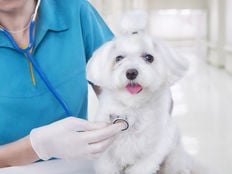 Thematic Investing Channel
The ProShares Pet Care ETF (PAWZ B-), the first and still the only dedicated pet care ETF, has retreated this month, but that decline may prove to be more buying opportunity than a strike against the fund's investment thesis.
PAWZ includes sectors such as veterinary pharmaceuticals, diagnostics, services, and product distributors; pet and pet supply stores, and pet food and supply manufacturing. Healthcare and retail stocks make up a significant portion of the PAWZ roster and the ProShares ETF is topping both standard healthcare and retail ETFs this year.
A slew of favorable data points, including the fact that 70% of U.S. households own pets, up from 50% in the prior generation, underpin the PAWZ thesis.
"Pet care spending in the U.S. has seen twice the percentage growth of GDP since 2007, and kept growing through the Great Recession," said Simeon Hyman, global investment strategist at ProShares. "According to a recent Harris Poll, 95% of pet owners consider their pets part of the family.
The Not-So-Secret Life Of Pet Ownership
With more Americans embracing pet ownership, there is a corresponding rise in sales of pet-related fare, including pharmaceuticals and retail products.
"Pet ownership has expanded to 84.6 million U.S. households—more than double the 35 million households that have children," notes Hyman. "Pet care industry sales, which stood at $132 billion globally in 2016, are projected to grow to $203 billion by 2025."
The fund also features some exposure to the retail side of the pet industry with weights to pet stores, makers of pet food and related entities. PAWZ exposure to the discretionary side of the pet care industry is a potentially compelling long-term theme as is the fund's exposure to the healthcare side of the pet ownership equation.
Related: PAWZ Potential Boosted By These Companies, Among Others
At the end of the first quarter, more than half of the components in PAWZ were veterinary pharmaceuticals makers, veterinary diagnostics companies or distributors of veterinary supplies and products. Pet care insurance is another, perhaps under-appreciated catalyst for PAWZ.
"It is estimated that more than $18 billion was spent on veterinary care in 2018, giving rise to an increase in pet insurance policies," said Hyman. "In North America, private health insurance was purchased for more than two million animals in 2017, generating over $1 billion in premiums."
This article originally appeared on ETFTrends.com.
---
Content continues below advertisement