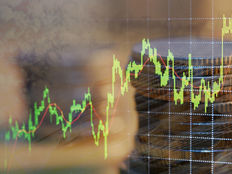 Thematic Investing Channel
Quality dividend strategies are receiving renewed focus and multiple ETFs serve as avenues to to dependable dividend payers. The Global X S&P 500 Quality Dividend ETF QDIV (QDIV) is one of the newer additions to that group, having debuted last July.
The Global X S&P 500 Quality Dividend ETF tries to reflect the performance of the S&P 500 Quality High Dividend Index, which is comprised of the top S&P 500 companies that exhibit high quality and dividend yield characteristics and equally weighted. Each company's quality score is derived from its return-on-equity, accruals ratio, and financial leverage ratio.
Combining a quality screen with dividend yield, the ETF aims to provide access to companies that are more likely to sustain dividends throughout various economic environments
Dividends are often viewed as a quality trait, but investors looking for credible combinations of dividends and the quality should assess factors beyond pure yield. Those factors include return on equity (ROE) and a company's ability to sustain and grow payouts.
"While there are a handful of definitions for quality, S&P defines it as a combination of a company's return on equity (profitability), debt to book value (financial leverage), and its change in net operating assets (accruals ratio)," said Global X in a recent note. "Companies that score well across these three metrics tend to make good use of invested capital, avoid taking on too much risk through borrowing, and generate strong cash flow. As such, these 'high quality firms' generally are on more stable footing than 'low quality firms', and therefore more resistant to external economic shocks. Research on quality also shows that these high quality firms tend to outperform low quality firms over the long run."
QDIV ETF Perks
While QDIV is a dividend ETF, it has a growth feel as over 35% of its weight is allocated to consumer discretionary and technology sector. Financial services and energy stocks combine for almost 23% of the fund's weight.
"Given that quality metrics help illustrate a firm's potential profitability and financial stability, they also are insightful into the likelihood of a firm maintaining its dividends – that is, higher quality firms are more likely than low quality firms to maintain or grow their dividend. This is an important attribute to income-oriented investors who prefer dividend stability over other characteristics, like high dividends or growing dividends," according to Global X.
QDIV pays a monthly dividend. The fund yields 2.95% on a 30-day SEC basis.
For more thematic market trends, visit our Thematic Investing Channel.
---
Content continues below advertisement