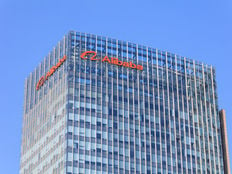 Volatility Resource Channel
Alibaba made a big announcement this week that may have gotten lost in ongoing bank crisis and Fed-related media coverage. The firm plans to split into six main groups as a first step towards stock listings for some, an expansionary move that arrives just as the firm's founder, Jack Ma, returned from months abroad. That news, combined with a more positive outlook overall for China, boosts the case the (FLCH A-).
Per recent research and analysis from Franklin Templeton, the landscape for investing in China has changed for the better. As political issues about whether the country is "uninvestable" or not following the Fall's Communist Party meeting have faded, attractive valuations and the prospect of China's reopening has brightening the overall picture. While tensions over Taiwan continue to simmer this week, the end of zero-COVID restrictions is an appealing booster.
FLCH offers the lowest expense fee for its weight towards BABA among the top twenty ETFs ranked by weight, according to VettaFi, charging 19 basis points to weight BABA at 7.3%. BABA's split announcement also has coincided with a boost to online gaming company Tencent which is up 5.3% over the last five days, and is the top holding in FLCH at 13%.
See more: The Case for Diversification, China, and FLCH in 2023
From a technical standpoint, FLCH has seen its 50-day Simple Moving Average (SMA) sitting above its 200-day SMA for several weeks now, with its 50-day SMA currently at nearly $20 compared to its $19.5 price midday Thursday. The ETF saw massive volume spikes this week, perhaps coinciding with the BABA news and the overall outlook for China.
---
Content continues below advertisement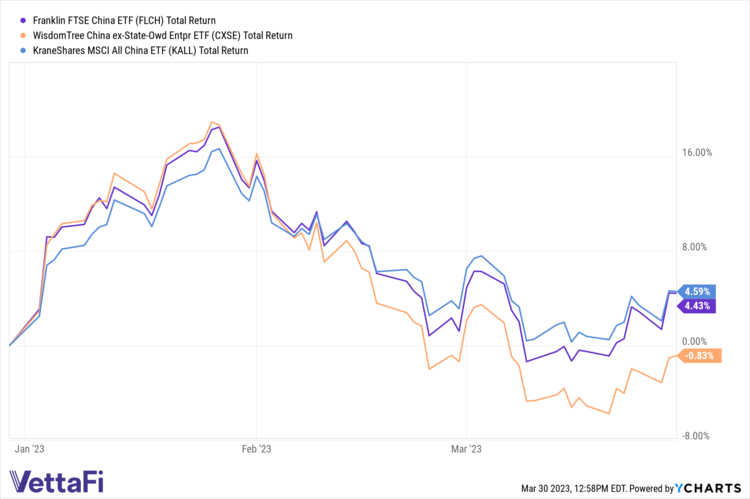 FLCH has the lowest fee of all China-specific ETFs in the ETF Database, with solid performance YTD, as well. Tracking the FTSE China RIC Capped Index, FLCH invests in both large and mid-cap firms in China, with its heavy exposure to the country offering a strong use case for those who believe China could be a notable source of growth this year.
With BABA and TCHEHY two key holdings in the strategy, investors and advisors may want to consider the case for FLCH given its fee and the news tied to some of its largest-weighted firms.
For more news, information, and analysis, visit the Volatility Resource Channel.
VettaFi is an independent publisher and takes responsibility for our edit staff, research, and postings. Franklin Templeton is not affiliated with VettaFi and was not involved in drafting this article. The opinions and forecasts expressed are solely those of VettaFi and may not actually come to pass. Information on this site should not be used or construed as an offer to sell, a solicitation of an offer to buy, or a recommendation for any product.