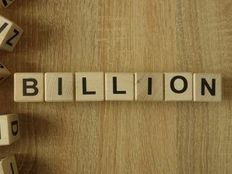 Volatility Resource Channel
Franklin Templeton is continuing its quest to bring its breadth of asset management prowess to bear in the ETF space, with a new milestone coming for its Franklin U.S. Low Volatility High Dividend Index ETF (LVHD A). LVHD joined the $1 billion ETF club over the last week, perhaps vindicating its focus on dividends and low volatility in what has already been a complicated year — with more uncertainty to come.
LVHD and its sibling dividend strategy, the Franklin International Low Volatility High Dividend Index ETF (LVHI A), lit up the ETF wires around the turn of the year with their focus on current income, with the former adding $90 million over the last three months and the latter adding $120 million at the same time. LVHD has also outperformed its ETF Database category average and its FactSet segment average over one year, returning 1.6%.
In terms of dividends, LVHD has a 2.6% annual dividend yield, which compares well to the ETF Database category's average 0.45% annual dividend yield and its FactSet segment average annual dividend yield of 0.78%. Charging 27 basis points, the ETF tracks the QS Low Volatility High Dividend Index. Crucially, LVHD also saw its 50-day simple moving average (SMA) rise above its 200-day SMA last month, with its price moving horizontally in the weeks since.
Dividends and income will remain a key theme at Franklin Templeton this year, according to the firm's head of ETF product and capital markets, David Mann, who spoke to LVHD's place in investor portfolios at the Exchange ETF conference in Miami this month.
LVHD was firmly in mind for readers of ETF Trends last year, as well, with LVHD the focus of the second most-read story among low-volatility strategies last year. The Franklin International Core Dividend Tilt Index ETF (DIVI A) also offers an added look for current income-hungry investors.
Becoming a $1 billion ETF is a marker worth considering when looking across the wide world of ETFs, and for LVHD, it follows some interesting momentum over the turn of the year. For those investors who are looking at current income offerings, LVHD could be a strategy to keep on the radar.
For more news, information, and analysis, visit the Volatility Resource Channel.
VettaFi is an independent publisher and takes responsibility for our edit staff, research, and postings. Franklin Templeton is not affiliated with VettaFi and was not involved in drafting this article. The opinions and forecasts expressed are solely those of VettaFi and may not actually come to pass. Information on this site should not be used or construed as an offer to sell, a solicitation of an offer to buy, or a recommendation for any product.