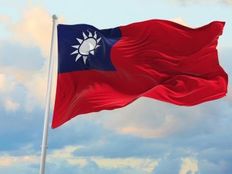 Volatility Resource Channel
Investors have had a lot of volatility to face when looking to their international equities slice this year, from Russia's invasion of Ukraine and global energy costs to China's "Zero COVID" policies and its economic slowdown. That said, 2023 presents an opportunity to reconsider where to allocate abroad for investors, with some notable candidates in single nation ETFs focused on Taiwan and South Korea like the Franklin FTSE Taiwan ETF (FLTW A) and the Franklin FTSE South Korea ETF (FLKR B).
Both nations play host to key parts of the global semiconductor network, with Taiwan Semiconductor Manufacturing Company (TSM) the largest weight in FLTW at 19.2% and FLKR holding Samsung Electronics (KRW) at 16.9%. With the fight over semiconductors between China and the U.S. heating up, and new products coming from AMD (AMD), Intel (INTC), and Nvidia (NVDA), Taiwan and South Korea could stand to take bigger roles for global semiconductor supply chains.
South Korean stocks have attractive valuations thanks to a nosediving Korean won according to Goldman Sachs, meanwhile, with an upswing in Chinese demand a possible benefit, with both countries reputed for . What's more, the rising global tide of electric vehicle battery demand could , one of which is focused on its battery metal production lines.
FLTW tracks the FTSE Taiwan RIC Capped Index, offering precise exposure to large and mid-cap companies in Taiwan for 19 basis points, much cheaper than other available Taiwan-specific ETFs. The strategy has added $21 million in net inflows over the last month.
FLKR meanwhile tracks the FTSE South Korea RIC Capped Index and charges just nine basis points, having added $5.5 million in three-month net inflows. The ETF has also outperformed the ETF Database Category Average on a three-month basis, returning 6.9% in that time.
With China facing an uncertain post-"Zero COVID" opening and needing some economic stimulus, investors looking abroad may want to at least add on some additional nations to their China exposures. Both single nation ETFs mentioned above could be appealing candidates to serve that role as the dust settles on 2022 and we look ahead to a hopefully brighter 2023.
For more news, information, and analysis, visit the .
VettaFi is an independent publisher and takes responsibility for our edit staff, research, and postings. Franklin Templeton is not affiliated with VettaFi and was not involved in drafting this article. The opinions and forecasts expressed are solely those of VettaFi and may not actually come to pass. Information on this site should not be used or construed as an offer to sell, a solicitation of an offer to buy, or a recommendation for any product.