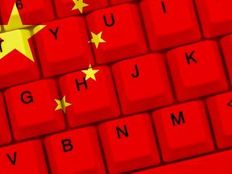 KLIP buys shares of the KraneShares CSI China Internet ETF (KWEB B) and "writes" or "sells" corresponding call options on KWEB. KWEB offers exposure to companies within China's growing internet sector. Top holdings include Alibaba, Tencent, Meituan, and JD.com.
A covered call ETF is an exchange traded fund that provides investors with income by writing options on stocks or ETFs. Covered call ETFs manage the options exposure for investors, which can be more economical and time-efficient than buying individual stock options. They can be attractive to investors seeking both income and more stable equity market returns because covered calls typically produce higher yields during periods of increasing market volatility.
Since the China internet sector has historically been more volatile than the U.S. internet/technology sector, KLIP has the potential to provide higher yields than covered call strategies based on those markets.
"Advisors turned to U.S equity ETFs in 2022 that used options to provide an income boost and offered downside protection," said Todd Rosenbluth, head of research at VettaFi. "It is great to see the trend shift to emerging market equity products as well to provide more choices."
In a news release announcing the fund's launch, Jonathan Shelon, chief operating officer at KraneShares and KLIP's portfolio manager, said that "combining allocations to both KWEB and KLIP can help produce an even more attractive growth and targeted income strategy. KLIP allows investors to trade performance uncertainty for more stable income."
Jonathan Krane, CEO of KraneShares, added in the release: "By writing covered calls on KWEB, an established ETF with a deep options market, KLIP provides investors the opportunity to generate additional income while potentially reducing volatility in their portfolio. This strategy can be a valuable tool for those looking to enhance their income and manage risk in China-focused investments."
KLIP has an expense ratio of 0.95%.
For more news, information, and analysis, visit the China Insights Channel.