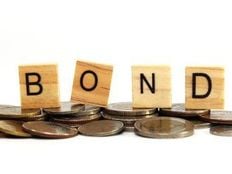 The credible sustainable bond universe is gradually increasing, and that could support the related exchange traded funds, including those addressing high yield debt.
Currently, some environmental, social, and governance (ESG) ETFs address corporate, and the (IQHI A) is an example of one that focuses on junk bonds with the ESG classification. That could put the fund in a position to benefit from increased offerings of sustainable debt.
That isn't to say that the IQHI roster is skimpy. The ETF is currently home to 205 bonds, which is a decent amount when considering that the fund debuted last October and that the combination of ESG and high yield bonds under the ETF umbrella is still relatively new. Fortunately, issuance of sustainable bonds is perking up.
"In recent years, the market for sustainable use-of-proceeds bonds has grown significantly – annual issuance of green, social and sustainable (GSS) bonds rose from USD 95 billion in 2018 to USD 735 billion in 2021, according to Bloomberg data," noted BNP Paribas.
IQHI is actively managed, meaning it could be more responsive to increased issuance of relevant bonds, perhaps adding to or paring its lineup more rapidly than index-based counterparts.
Another point in IQHI's favor could prove to be performance. While the ETF is young and past performance is never a guarantee of future returns, sustainable debt showed it can be less bad during trying markets, as was the case in 2022.
"While the fixed income market as a whole suffered last year, the sustainable labelled segment dealt better with the downturn: In the first three quarters of 2022, sustainable labelled bond issuance accounted for 20.8% of total bond issuance in Europe, up from 19.9% in 2021, according to the Association for Financial Markets in Europe (AFME)," added BNP Paribas.
None of IQHI's holdings exceed a weight of 1.3%, indicating that single-issue risk and sensitivity to defaults are low. Likewise, the ETF's effective duration was 4.14 years at the end of 2022, which doesn't imply alarmingly high sensitivity to changes in interest rates.
In the years ahead, IQHI could be further supported by the need for more sustainable debt as more corporations and governments work to improve energy security.
"Moody's has said that the energy crisis has increased the prospect of greater long-term sustainable debt issuance to finance Europe's energy transition as the region seeks to move away from reliance on Russian fossil fuels. To accelerate such a shift, significant amounts will need to be invested in infrastructure. Much of this could be financed with sustainable bonds, Moody's said," concluded BNP Paribas.
For more news, information, and analysis, visit the Dual Impact Channel.