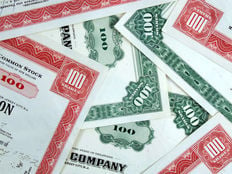 Investors looking for core fixed income exposure have plenty of options to consider in the world of ETFs. One of the more compelling members of that group is the FlexShares Core Select Bond Fund (BNDC B). Year-to-date, BNDC is topping the widely followed Bloomberg Barclays Aggregate Bond Index by about 80 basis points.
BNDC looks to provide attractive risk-adjusted performance by investing in a portfolio of fixed-income securities and is designed to achieve the optimal potential for return, according to the prospectus. Moreover, the active component will adjust to potential changes in interest rate levels, the shape of the yield curve and credit spread relationships while emphasizing liquidity and diversification.
Investors have no doubt been piling in on bonds the last couple of months given the stomach-churning market movements seen in U.S. equities thanks to U.S.-China trade wars and inverted yield curves. Bonds have always been the default safe-haven asset when it comes to seeking shelter from volatility, but it can be a daunting task to find opportunities in the bond markets.
BNDC has a weighted average effective duration of 5.91 years and a weighted average option-adjusted spread of 65.11 basis points, according to FlexShares data.
Efficient Exposure
BNDC delivers exposure to a variety of fixed income assets using an ETF of ETFs methodology, meaning its holdings are comprised of other ETFs. That roster includes the FlexShares Credit‐Scored US Corporate Bond Index Fund (SKOR B).
SKOR is not the run of the mill corporate bond ETF. The new ETF tracks the Northern Trust Credit-Scored US Corporate Bond Index, which focuses issues from companies with quality characteristics such as strength in management efficiency, profitability, and solvency, according to FlexShares.
SKOR holds 357 corporate bonds and has a 30-day SEC yield of 2.51%. The fund is up nearly 8% year-to-date and resides near all-time highs. The ETF moves beyond relying solely on traditional corporate bond ratings as a metric of quality.
Related: Riding the Trends: Five Year Outlook
In addition to Treasuries and corporate bonds, BNDC has exposure to mortgage-backed securities (MBS).
MBS are created when an entity acquires a bundle of mortgages and then sells the securities. Most MBS are seen as "pass-through" security where the principal and interest payments are passed through the issuer to the investor.
While MBS may offer modestly higher yields relative to U.S. Treasuries, the mortgage-backed bonds are exposed to prepayment risk – if rates dip before the security's maturity, a homeowner can refinance debt, causing an investor to get back the principal early and reinvest it in a security with a lower yield.
This article originally appeared on ETFTrends.com
---
Content continues below advertisement