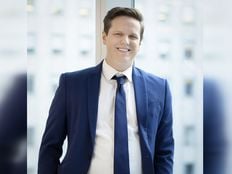 Beyond Basic Beta Channel
According to VanEck's ETF product manager John Patrick Lee, the launch of IBOT is part of the firm's process of constructing thematic ETFs that targeting themes showing "long-term structural growth with the potential for solid returns."
"We're looking for trends that have long-term potential instead of a flash in the pan," Lee told VettaFi.
"Growing demand, advancements in technology, demographics, and finally these companies themselves have exhibited structural growth that is tied to a bigger picture theme, as opposed to something we think is going to go away in the next two years," Lee said. "We think they're going to grow in the future."
How IBOT separates itself from other robotics ETFs is that VanEck's fund focuses on "the industrial automation and manufacturing component," but not the consumer-based sector. So, the fund targets companies like Nvidia Corp. and Keyence Corp., but not consumer companies like Roomba manufacturer iRobot.
"With robotics, you have to be very specific with what you're talking about," Lee said. "There's different ways to slice it."
Lee added that the technology for the automation aspect of the robotics industry "is getting better and better every year," which is "allowing for increases in efficiency, cost-cutting, and productivity, which will lead to competitive advantages."
See more: VanEck Launches Robotics ETF
Taking a Global View
IBOT seeks to replicate as closely as possible, before fees and expenses, the price and yield performance of the BlueStar Robotics Index, which is intended to track the overall performance of companies involved in robotics.
The companies included in the index are placed into one of seven sub-themes, which are: robots and manufacturing/industrial automation systems, robotic surgical systems, 3D printing, robotics or manufacturing computer-aided design or other software, semiconductor manufacturing systems, machine vision, and embedded machine learning chips.
The fund's coverage includes global companies in developed markets, providing exposure to the world's largest markets, including China. "It's important for us to take a global view on this, because the economy is so interconnected," Lee said.
---
Content continues below advertisement
Big Picture Trends
Lee noted the many big-picture trends driving this part of the robotics sector. One of these trends is demographics. For markets with aging populations that are retiring out of the workforce (like China's, for example), "robotics is playing a huge part" is keeping these economies strong and active. The healthcare industry is another area where the robotics sector is seeing a lot of increased applications.
Artificial intelligence is another trend that's lately been making headlines. While some robotics ETFs have AI in their name, there's no way to produce access to AI (meaning, companies deriving the majority of their revenue from this tech) in a pure-play approach. By VanEck's estimates, about 90% of the weight of IBOT's index is related in some way, shape, or form to AI.
"So, the way we're approaching this theme is differentiated," Lee said. "There's white space to explore."
For more news, information, and analysis, visit the Beyond Basic Beta Channel.