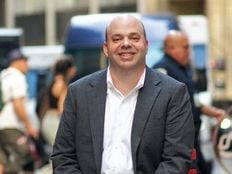 July was an impressive asset-gathering month for ETFs. Much of the heavy lifting was done by the industry's largest ETFs. For example, the (IVV A) sucked up $11 billion, the (VOO A) pulled in $3.9 billion, the (QQQ B+) added $3.7 billion, and the (AGG A) soaked up $2.2 billion. However, what excites me is seeing under-the-radar ETFs gain ground. 
See more: Chart of the Week: Making Changes With Fixed Income ETFs
In April, VettaFi acquired the LOGICLY platform. LOGICLY is a leading web-based platform that allows financial advisors and asset managers to streamline the investment research process and to access comprehensive portfolio management capabilities, real-time alerts, and advanced analytics. I discovered that one of the features is the ability to easily see what ETFs had a high percentage of net inflows relative to assets over a short period of time. This was so much fun that I came back again using May data, and now again two months later.   
Looking to Emerging Markets for Income 
The (JPMB B+) is a five-and-a-half-year-old international fixed income ETF. On July 31, JPMB pulled in $293 million. Though we are focused on July, an additional $104 million came in to JPMB on August 1. The combined flows pushed JPMB's assets above $550 million. The ETF recently offered a 6.5% 30-day SEC yield through sovereign and quasi-sovereign bonds from emerging markets. 
Brazil, Columbia, the Dominican Republic, Oman, South Africa, and Turkey were among the largest countries the ETF had exposure to. JPMB's index-based approach filters for country risk and liquidity. JPMB is a peer of the (EMB A-), which "pulled":https://www.etftrends.com/us-treasuries-tips-fixed-income-channel/chart-week-making-changes-fixed-income-etfs/ in $1.4 billion in July.  
---
Content continues below advertisement
A Global X Smart Beta ETF Finds a Following 
The (AUSF A) will turn five years old this month. On July 31, the smart beta ETF added $160 million to nearly double its assets to $340 million. AUSF allocates across three factors — minimum volatility, value, and momentum — that have historically performed well. With the August rebalance, AUSF was evenly split between low volatility and momentum, but can have exposure to just two of the three factors. 
Arthur J Gallagher, Broadcom, Eli Lilly, General Electric, and NVIDIA were among the fund's recent top 10 positions. Such diversity showcases the blending of the two factors. 
Demand for Active ETFs Continues 
Unlike AUSF and JPMB, our third ETF is actively managed. The (TOTR C) launched in September 2021 but in July 2023 crossed the $100 million asset mark. On July 12 and July 19, the fixed income ETF added $36 million and $40 million, respectively. The firm's largest ETFs are equity-focused, led by the (TCHP C+).  
Managers Anna Dreyer and Christopher Brown recently had assets split between mortgage bonds (39%), U.S. Treasuries (28%), high yield (15%), and other bond sectors. 
An iShares Enhanced Treasury ETF Keeps Getting Larger 
You may also recall two months ago we covered the iShares 20+ Year Treasury Bond Buy Write Strategy ETF (TLTW B-). The options-based fixed income ETF ended May with $250 million in assets, with nearly half of the money flowing in during May 2023. Since then, demand has been steady and assets crossed $700 million due to $310 million added in July. It's great to see a previously under-the-radar fund remain in the spotlight.  
For more news, information, and analysis, visit VettaFi | ETFDB.