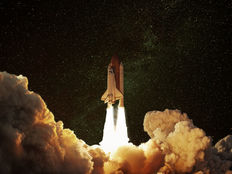 On Tuesday, Fred Alger Management, LLC ("Alger"), a leading growth equity investment manager, announced the launch of the Alger 35 ETF (ATFV), a high-conviction, actively managed exchange traded fund (ETF). It will invest in the 35 "best ideas" sourced from the firm's experienced analyst team.
Alger 35 ETF will be managed by Dan Chung, CEO and Chief Investment Officer of Alger. Dan, who has 27 years of investment experience, is also a portfolio manager on several of Alger's long only and long/short growth equity strategies. The ETF will execute a strategy similar to the Alger 35 Fund, a five-star Morningstar-rated fund, which launched in 2018.
"We launched our first focused strategy in 2012 and have seen increased client demand and notable asset flows into the strategies since then. By offering an actively managed ETF, investors can access our investment capabilities combined with the liquidity and potential cost benefits of an ETF vehicle," said Chung. "The number 35 has special and personal meaning to me, as I lost 35 of my colleagues on September 11th nearly 20 years ago. As a way of honoring them, we will donate 5% of the net management fee of ATFV to charities and causes that were important to these Alger employees who perished."
Alger previously launched the Alger Mid Cap 40 ETF (FRTY ) earlier this year, a focused portfolio of 40 high-conviction mid cap growth equities managed by Amy Y. Zhang, CFA.
Alger has licensed ActiveShares from Precidian Investments, LLC, enabling the firm to deliver actively managed investment strategies in an ETF vehicle without disclosing holdings daily. The ETFs will be listed on the NYSE Arca, Inc., which currently lists nearly 80% of all U.S. ETF assets under management.
"The ability to potentially shield our strategies' underlying holdings enables our investment team to construct these high-conviction portfolios with confidence. Our in-depth, fundamental research process, which we have refined for more than 55 years, is critical to our quest to generate strong, long-term returns on behalf of our clients," added Chung.
For more information, please visit http://www.alger.com.
---
Content continues below advertisement