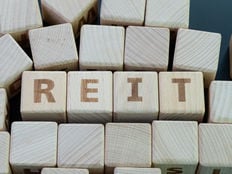 In looking at every investment sector over the past twenty years, real estate jumps out as one of the strongest. Even with the growing sense of uncertainty in markets, real estate is likely to have bouts of surging performance that greatly exceed its downturns.
Cash is hard to argue with in any circumstance – but with the possibility of further COVID lockdowns, inflation, and geopolitical instability investors are going to want healthy dividends to weather the (sometimes all too literal, given climate change) storms.
REITs are uniquely poised to dish out that desperately needed income, given that they are legally required to send out 90% or more of their profits to shareholders. They are an arcane corner of the market, so gaining broad exposure through a REIT focused ETF can help mitigate some of the research and work needed to navigate the space.
Here are four REIT ETFs that can investors can use to juice dividends and prepare their portfolios to both survive and thrive in uncertain times:
---
Content continues below advertisement