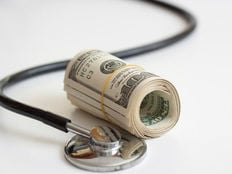 One of the best things about exchange-traded funds (ETFs) is that they allow investors to take calculated sector bets, both long- and short-term, on the industries that have the most promising prospects. Currently, one of the most promising is the health care sector.
A slew of positive factors is driving health care stocks over the long term.
To start with, our planet's quickly "greying" population is a major factor. According to the U.S. Census Bureau, roughly 14% of Americans are currently 65 years or older. That percentage is expected to rise to 25% in about a decade. A similar demographic shift is underway in both developed Europe and Japan. At the same time, rising incomes as well as sheer population growth in the emerging world is poised to boost health care demand and spending. Add in a touch of regulation, such as the Affordable Care Act (ACA), and you have a recipe for increased health care profits down the road.
Which helps explain why ETFs like the Health Care Select Sector SPDR ETF (XLV A) and iShares US Healthcare (IYH A) have attracted billions in investor cash and interest over the last few years.
These broad funds are a good starting place for investors. However, they aren't the only games in town. Over the last few years, many ETF issuers have added a variety of new niche, sector and smart-beta ETFs that dice up the health care sector into even more compelling options for portfolios; some of which actually might be better for investors depending on their timelines. Here's ETFdb's look at some of the most promising "out of the box" health care ETFs.
Big Bet on Biotech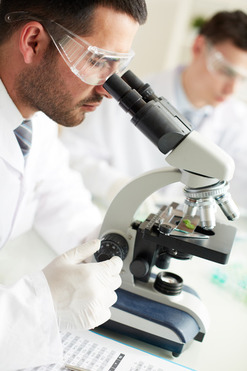 To be honest, many of the "common" and easy-to-cure diseases already have treatments. Today, innovation in health care rests solely on rarer and harder to treat illnesses. To do so, biotechnology, or "the technological application that uses biological systems, living organisms or derivatives thereof, to make or modify products or processes", is the answer. And as such, many pharmaceutical firms have plowed big-time dollars into the space; consider that some biotech drugs can cost upwards of $200,000 per dose.
At the same time, biotech investing is like buying a lotto ticket. Generally, companies within the sector are small labs with just one drug under their belt. Their stock prices rise and fall with each round of FDA testing. This is exactly why ETFs are a better bet on the biotech sector.
ALPS Medical Breakthroughs ETF (SBIO B-): SBIO tracks the Poliwogg Medical Breakthroughs Index, which is a measure of small- to mid-cap stocks in the biotechnology and pharmaceutical sectors. SBIO uses different screening criteria to eliminate much of the "lotto-ticket" aspect of the sector; it only includes companies that have one or more drugs in either Phase II or Phase III Food and Drug Administration (FDA) clinical trials. Also, SBIO will kick out stocks that have high cash burns. This means that its holdings will be able to sustain themselves as ongoing concerns. The combination of the two aspects creates a portfolio of biotech stocks that actually have the potential to thrive as larger concerns and see their drugs come to market.
---
Content continues below advertisement
Rethinking Your Index
There's nothing particularly wrong with broad-based, market-cap weighted ETFs like XLV. However, proponents of smart-beta or factor-based indexing suggest that you can do better by eliminating many of the biases inherent with the style; namely that larger, slow moving stocks have more pull on the index than the faster, smaller ones. By eliminating these points, investors can score additional returns.
Guggenheim S&P 500 Equal Weight HealthCare ETF (RYH A-): RYH eliminates the larger vs. smaller bias by taking a very simple approach: it equal-weights all the health care members of the S&P 500. This is the same index used by the previously mentioned XLV and means that giants like Pfizer (PFE) have the same weighting as smaller firms like Baxalta (BLXT). PFE can't influence the returns of RYH anymore than BLXT. What investors get is a balanced approach to health care investing and additional returns. Equal-weighting doesn't always outperform, but over long stretches of time the strategy does add about 1%-2% a year to average returns.
First Trust Health Care AlphaDEX ETF (FXH B): FXH uses a different approach to eliminate market-cap indexing's issues. FXH tracks the StrataQuant Health Care Index. This index uses screens to pick apart health care stocks in the Russell 1000 Index. FXH will look for price appreciation, sales growth, book value, cash flows, P/Es and return on assets metrics to find the "best" health care stocks. By buying FXH, investors get all the good minus the bad. Over time, this should allow FXH to outperform many other broad index funds.
Sector Bets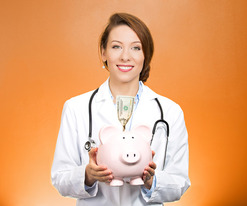 Like many industries, the health care sector is divided into many sub-sectors and niches. From health care IT and hospital operators, to medical devices and insurers, there are plenty of sector bets that could be all-star performers over the long haul. ETFs make adding these sub-sectors easy.
iShares US Healthcare Providers (IHF A-): IHF could be one of the more interesting sub-sector health care bets. The ETF tracks a measure of firms that provide health insurance, diagnostics, and specialized treatment. This includes everything from your local H.M.O. provider and medical supply distributors, to dialysis and senior living facility operators. Basically, it represents a play on the "providing" side of health care. All in all, our continued aging population should continue to boost returns for the stocks in IHF's underlying index.
Go Global
Within today's interconnected global economy, you're just as likely to use a drug prescribed by England's GlaxoSmithKline (GSK) or Japan's Takeda as you are something from Pfizer. To that end, investors may want to go global with their health care exposure. Many of the world's largest and best firms aren't found in the broad U.S. ETFs.
SPDR S&P International HealthCare Sector ETF (IRY B+): IRY tracks the S&P Developed Ex-U.S. BMI Health Care Sector Index. This is an index of all the health care giants outside the United States. Switzerland, the U.K., and Japan dominate the fund as they are home to the largest international health care stocks. However, the fund does provide some exposure to Hong Kong, Singapore and South Korea. Also as expected, pharmaceuticals make up the bulk of the ETF's holdings. Even with this weighting, IRY can provide plenty of portfolio diversification and access to the rest of the world's leading health care stocks.
The Bottom Line
The health care industry is a great bet for investors over the longer haul. Several factors continue to push up stocks in the industry, making it worthy of investment. However, portfolios don't have to settle for the broad health care ETFs such as XLV or IYH. There are plenty of niche and smaller bets that might produce better returns over the long haul.
Disclosure: None