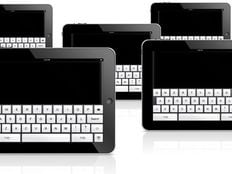 Smartphone apps make it easy to accomplish nearly anything, from staying on top of your weight loss plan to "playing" a "harmonica". At any rate, investors can also take advantage of the usefulness and portability of smartphone apps. It is possible to keep track of your portfolio, research investments and even execute trades from anywhere that your phone has access to a data network. Here are 10 essential smartphone apps for intelligent investors.
1. Forbes Intelligent Investing
Forbes Intelligent Investing offers users access to articles on investing from Forbes, as well as forecasts and market commentary. Additionally, you can watch videos from investment pros that can help you refine your technique. Forbes is one of the most recognized and respected financial companies, and Forbes magazine is a well-known leader in the investment press. Being able to tap this knowledge and expertise is priceless. Cost: Free.
---
Content continues below advertisement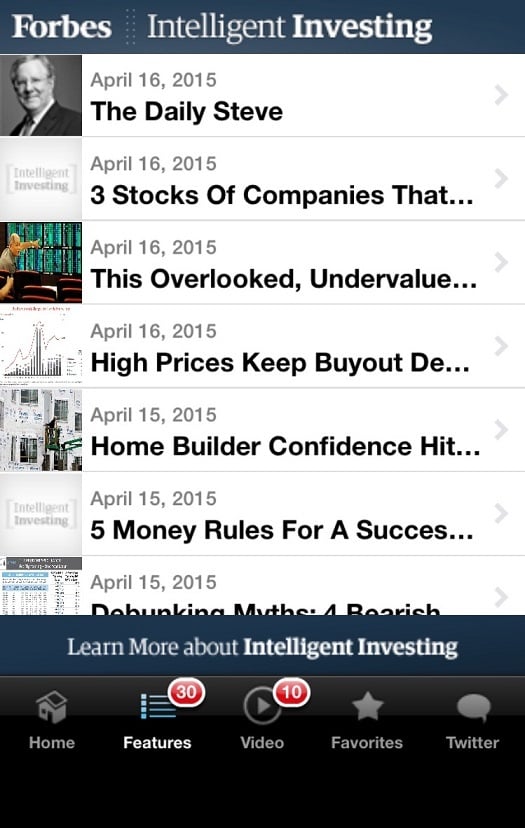 2. Morningstar
Morningstar offers an investment app that focuses on mutual funds. However, stocks are also included. Investing ideas are offered, and the Morningstar iPhone app provides weekly stock and fund picks. This is a great educational tool from one of the most respected investment research companies out there. Cost: Free. Be sure to also check out our list of Free Tools.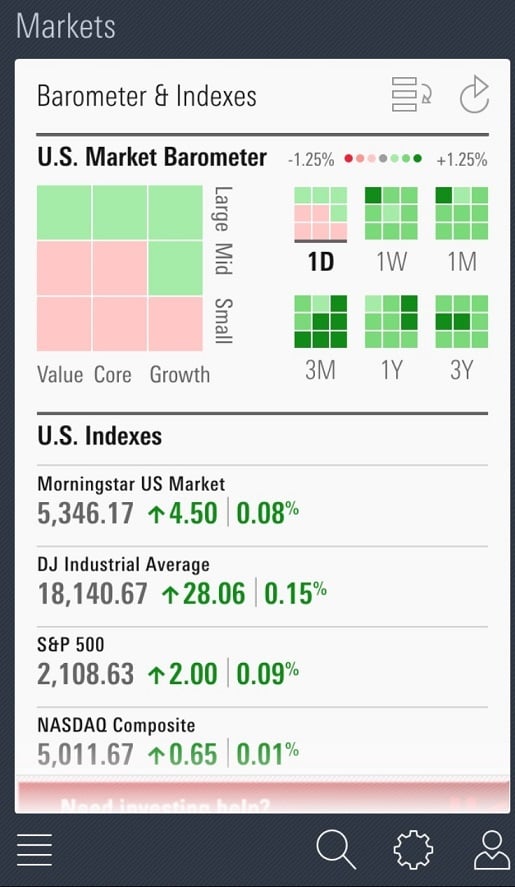 3. Forex.com
Forex.com offers quotes and commentary pertaining to the forex market. It is possible to get real-time quotes and to get the latest news about what is likely to affect movements in currency trading. Cost: Free.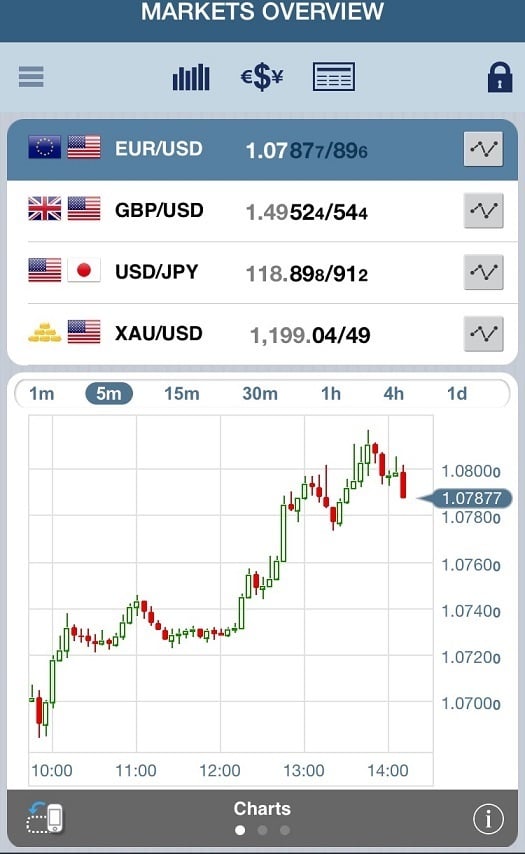 4. iFutures
iFutures is the perfect tool for commodities, currencies, indices and fixed income securities. Developed by Todd Barnes, an iPhone app developer at ToughTurtle, it is possible to get a read on the futures and commodities markets. Receive real time quotes and price action on a number of investments across asset classes. Cost: $1.99.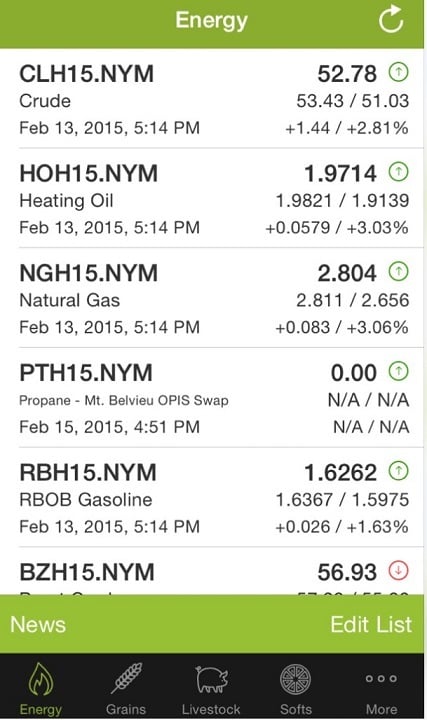 5. MarketSmith
MarketSmith is aimed at those who are interested in technical analysis. This app helps you put together a picture of what's going on in the stock market. Cost: Free.
6. E*Trade Mobile
E*Trade Mobile offers those with an E*Trade account the ability to access it from anywhere. As long as you have cell service or Wi-Fi access, you can check your account and execute trades in real-time. Cost: Free.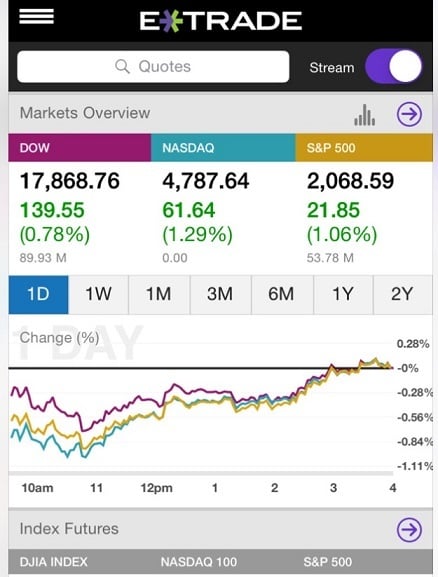 7. TD Ameritrade Mobile
With this app, you can get access to your TD Ameritrade account and execute real trades. You can also see streaming level II quotes as well as option chains and much more. Cost: Free.
8. Risk Manager
Risk Manager, developed by Tommy Kammerer, provides helpful information that can help you figure out how big your positions should be. You set up your risk threshold, and this iPhone app will help you figure out how much money you should invest in different assets. Cost: $1.99.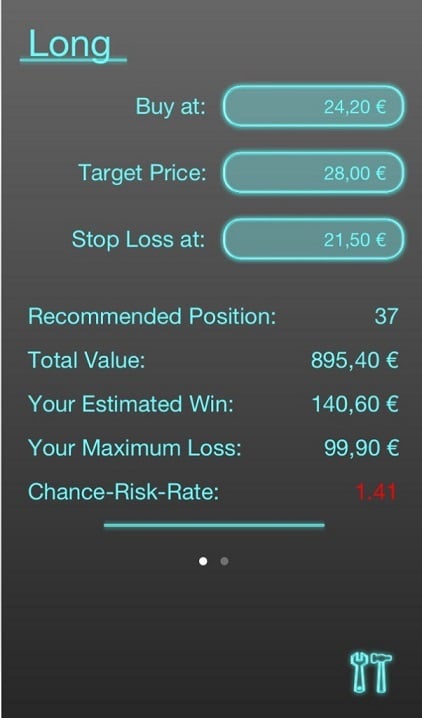 9. Daily Finance
Daily Finance is an offering from AOL and focused on helping you keep track of your investment portfolio. Professional charting is included, as well as real-time quotes. Build your portfolio, and then see how well it is doing at any given moment. Cost: Free.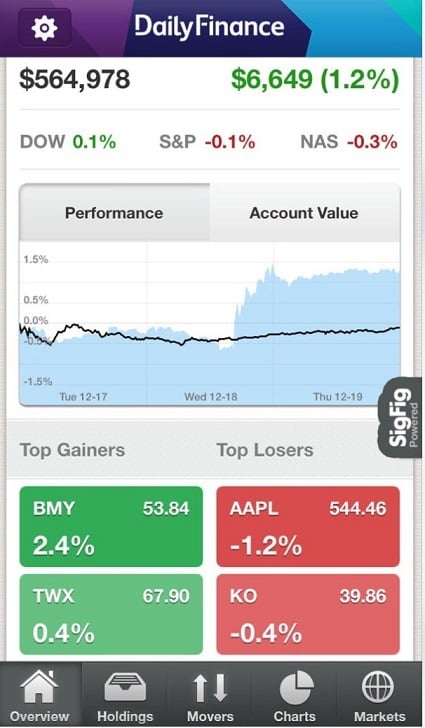 10. Mint.com
Mint.com provides an all-encompassing way to keep track of your money. While not aimed specifically at investors, Mint does include the ability to get up-to-date information on your investment accounts. Indeed, Mint.com offers you the ability to see your investments in context with the rest of your financial picture. A great bonus from one of the premier personal finance applications. Cost: Free