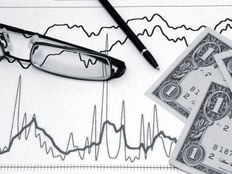 For many, taking a long view is the key to investment success. Long-term investing — using a buy-and-hold strategy, and concentrating on value investments — can mean larger returns in the long run. Indeed, those who take the long view often find that they can ride out the down cycles and recover their losses.
Obviously, though, investors will have to do their own research to determine which investments are best for their particular objectives, or even consult a professional. But, in the meantime, here are 10 YouTube videos that focus on long-term investing.
Mary Buffett – Warren Buffett and Long-Term Investing
Buffett shares words of wisdom from Warren Buffett, and explains some of his recipe for success.
---
Content continues below advertisement
Long-Term Investing in a Bear Market
The Contrarian Investor takes a look at how to employ a long-term investing strategy even during a bear market.
Stocks, Bonds & Investments: How to Invest in Bonds
eHowFinance explains what bonds are, and how you can invest in them. Bonds can make a good, solid long-term investment to add security to your investment portfolio.
Stock Market Risk and Long-term Investing
An informational video covering the basics of long-term investing risks.
About the Money: Average Personal Income and Long-Term Investment
A look at the last Berkshire Hathaway meeting and the future of the company. Also looks at how you can choose a manager with a good long-term record, and how you can brush off temporary investment setbacks.
Use Index Funds, Not Mutual Funds and Save 80% in Fees
MarketRiders helps you learn about index funds and ETFs as long-term investments. These vehicles have lower fees than mutual funds, meaning you keep more of your money.
Buy and Hold is Not Dead
AirelonTrading explains that buy and hold is not dead, in spite of rumors to the contrary. The video looks more specifically at what can survive down cycles and even briefly addresses DRIPs and metals while talking about survivability and hedging.
ETFs 101
Get the basics from TheStreet.com with regard to ETFs. It is possible to include ETFs in long-term investing.
ETF Investing Tips CNBC & AgileInvesting.com
Using ETFs for asset allocation; creating a long-term portfolio entirely with ETFs is possible.
Advice From Warren Buffett
Warren Buffett's greedy and fearful rule. It's a short clip, but it has good advice for the long-term investor.