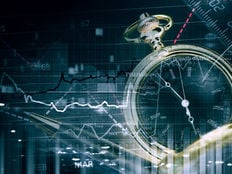 Market catalysts are events that move the market in a significant way. When the Dow Jones Industrial Average or the S&P 500 makes a big move in a single day, the financial media will often cite market catalysts as the reason – but novice investors may not have a deep understanding of what constitutes a catalyst. There are many different events that can serve as catalysts, including macroeconomic and microeconomic factors or geopolitical events, like the recent Brexit vote. In addition, there are short-term and long-term catalysts.
It may be difficult for new investors to understand why the stock market goes up or down by large percentages. The reason behind a major market move, either up or down, is called a catalyst. Investors should familiarize themselves with the different kinds of market catalysts, since this can provide a better understanding of why markets move. After all, markets do not rally or decline for no reason.
Short-Term vs. Long-Term Catalysts
Not all catalysts are created equal. There are short-term catalysts, which have only a minor effect and not a long-lasting impact. One example of this is a quarterly earnings report. Companies produce earnings results for each quarter, and large companies in each industry can have a major effect on associated ETFs.
For example, technology giant Apple, Inc. (AAPL) is the largest-publicly traded company in the world, with a market capitalization of over $600 billion. As such, it has a pronounced impact on technology related ETFs, such as Technology SPDR ETF (XLK A). Apple alone constitutes 13% of XLK. When Apple releases its quarterly earnings results, it is a catalyst for XLK, but that catalyst is often short-term. Over time, other major components of the ETF report their own earnings results, and financial reports tend to impact companies only up until the next quarterly releases.
Another example of a short-term catalyst is a monthly employment report. For example, on August 5, 2016, the U.S. Bureau of Labor Statistics reported the monthly jobs report for August. For the month of August, 255,000 non-farm jobs were created, which was far above expectations of 185,000. This sent the broader stock indices higher, including the SPDR S&P 500 ETF (SPY A), which rose 0.5% that day. However, monthly jobs reports typically have a short-term impact, and the SPY has since declined below where it was before the strong jobs number. Each monthly jobs report tends to fade in relevance once the next monthly jobs report becomes available.
However, there are also a number of long-term catalysts that can impact the market for an extended period. One of the most important long-term catalysts facing the market is interest rates. There is currently an ongoing debate over whether the U.S. Federal Reserve will raise interest rates in 2016, and if so, when. This back-and-forth debate has affected U.S. stocks all year, particularly when it comes to sectors of the market that are highly exposed to interest rates, such as utilities and financials.
Utilities are one of the most highly exposed sectors to higher interest rates. Utility stocks and related ETFs such as the Utilities SPDR ETF (XLU A) have sold off in recent weeks, due to the prospect of higher rates in 2017 and beyond. Based on the Sep. 16 closing price of $50.78, XLU has declined 3% over the past three months. Interest rates can be a long-term catalyst for utility stocks because they raise their costs of capital, since utilities rely on long-term debt financing. If interest rates go up, it could reduce earnings power for the utility sector over the next several years.
By comparison, financial stocks tend to benefit from higher interest rates. Rising rates can be a positive long-term catalyst for banks and other financial stocks, because higher rates expand the net interest margin. This is the profit margin – or spread – between short-term interest payments to depositors and long-term interest earned on loans. The probability of higher interest rates in 2017, and over the long-term, has had a meaningful effect on financial ETFs, such as the Financial Select Sector SPDR ETF (XLF A), which has risen 4% in the past three months. Investors are expecting rising interest rates to be a positive catalyst for banks moving forward.
---
Content continues below advertisement
Should ETF Investors Care About Market Catalysts?
How much importance investors place on catalysts in their investment decision-making depends on the level of portfolio concentration. Ultimately, not all investors should care about the impact of market catalysts on ETFs. This is particularly true for investors who buy ETFs that are highly diversified and spread across asset classes. For example, if an investor holds a balanced ETF with equal weightings across the S&P 500 Index, along with a well-rounded bond ETF such as Vanguard Total Bond Market ETF (BND A), in addition to a commodities fund such as iShares S&P GSCI Commodity-Indexed ETF (GSG B+), then catalysts are likely to have less of an impact. A highly diversified portfolio is not likely to be significantly impacted by short-term catalysts.
On the other hand, investors who own leveraged ETFs, which take outsized bets on certain sectors or the market in general, should pay closer attention to market catalysts. Even short-term catalysts can have sustained, meaningful impact on leveraged ETFs because of the nature of their exposure. There are ETFs that provide investors with double the exposure to a given sector or the S&P 500, up or down, or triple in some cases. One example is Direxion Daily Financial Bull 3X Shares (FAS A).
The Bottom Line
Catalysts come in all shapes and sizes, but some are more relevant than others. Investors should concern themselves more with long-term catalysts, since these tend to have more of an impact than short-term catalysts. That said, even short-term catalysts can be significant to investors – if they take aggressive allocations through sector-specific or leveraged ETFs. In conclusion, a broader understanding of catalysts is useful in explaining stock market behavior in greater detail.