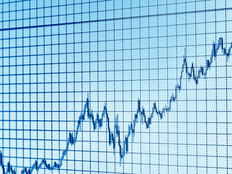 It's undoubtedly been a challenging market landscape for fixed income investors in the U.S., and that's causing them to look towards other avenues for yield, such as the international markets.
That's especially the case given the prospect of rising interest rates, which can erode fixed income. Yields have been rising across the board for both short and long duration.
In the meantime, the U.S. Federal Reserve could end up being more hawkish than the capital markets anticipated. The latest inflation data came in hotter than anticipated, causing yields to spike once again.
"Expectations that the U.S. Federal Reserve may increase rates more aggressively than anticipated to counter rising inflation have pushed up yields while flattening the U.S. Treasury yield curve," a Reuters report says.
When it comes to getting more yield to stay ahead of inflation, fixed income investors don't have to sacrifice performance or quality of debt in order to get the highest yield. This is where an ETF like the Vanguard International High Dividend Yield ETF (VYMI) can benefit a fixed income investor's portfolio.
VYMI offers an all-in-one option, allowing investors to navigate the international debt markets without needing to pore over copious amounts of financial data to find the best opportunities. Furthermore, international investing has its own set of nuances, and VYMI can assist with taking out that guesswork.
Overall, VYMI:
Seeks to track the performance of the

FTSE

All-World ex US High Dividend Yield Index.
Provides a convenient way to get exposure to international stocks that are forecasted to have above-average dividend yields.
Employs a passively managed sampling strategy.
Has strong performance with a year-to-date gain of 4% and a yield of also 4%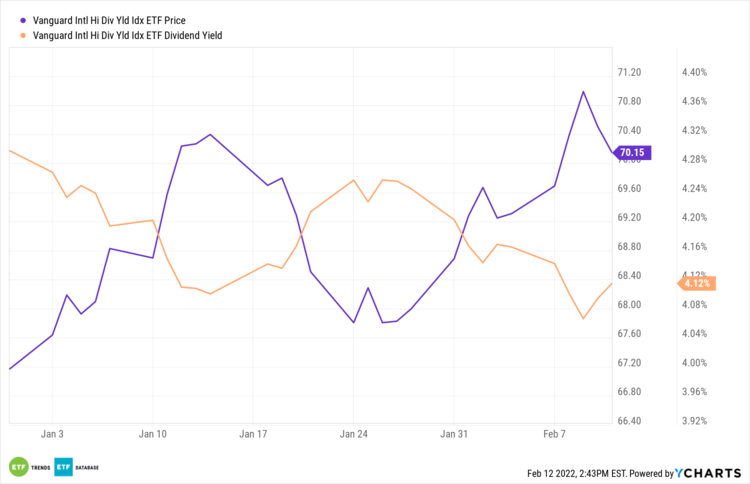 A Shift From U.S. Assets to International?
There's been an overall shift towards adding more international assets. While the U.S. has long been a staple in providing investors around the globe with a safe haven alternative, that dynamic could be shifting.
"From an allocation perspective, there has been a huge migration into U.S. (assets)," said ETF Action's Mike Akins. "Now we're already seeing early evidence of that trend starting to change."
"A lot of these international markets are better situated, with higher allocations to cyclicals," Akins said. "It's just a natural fit into the broader story of growth falling out of favor."
For more news, information, and strategy, visit the Fixed Income Channel.
---
Content continues below advertisement