---
Content continues below advertisement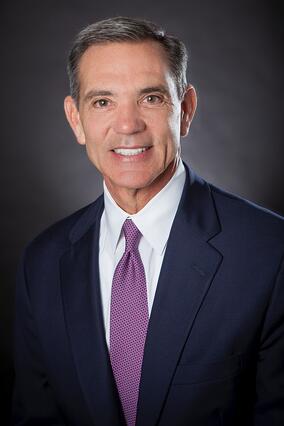 1)      Explain what EnLink does, as if you were speaking to a 5th grader.
As a leading midstream company, we help connect energy production with consumption. We operate pipelines and other assets that utilize road, rail, and water to transport natural gas, natural gas liquids, and crude oil across North America. We also own and operate storage and processing facilities, holding and preparing the natural gas, natural gas liquids, and crude oil for their end use.
When a company drills for oil or gas, they need certain midstream services once they bring the natural resources out of the ground, or else those products would never be able to power your home, your car, or the manufacturing facilities that need oil or gas products to operate.  As a leading midstream energy company, we provide infrastructure that links the natural resources found by drilling companies to the customers like you and me who use those products in various ways.  We support our customers with pipelines, processing facilities, rail terminals, barges, trucking operations, and storage facilities among other "midstream" services.
2)      How did you start this profession? At what point did you know that this was something you wanted to do over the long term?
While in high school I became interested in a career in the energy industry through a mentor of mine. In 1984 I graduated from Texas Christian University with a finance degree. At that time the industry was in a very deep down-cycle with oil trading at $10 a barrel. So I spent about a year in commercial banking which proved to be great experience, before getting a job as a landman with an exploration and production company.  A few years later and after moving into the midstream area, the entrepreneurial passion stirred inside me once again. In 1992, I created the predecessor of EnLink Midstream/Crosstex, which was called Ventana Natural Gas Company, and have been passionately  growing and building this business through its various life stages ever since. Today, I am continuing to live out my dreams of building a winning organization in the energy industry through my role leading EnLink Midstream.
3)      What part of your career equipped you with the most valuable experience to do your job today?
Growing up I was involved in several entrepreneurial ventures. I also played many sports, including baseball, throughout college. These experiences taught me great life lessons, including being a person of action, pursuing dreams with a passion, and how fun it is to be part to of a winning team. The twenty-plus years we've spent building a significant midstream company has been one long entrepreneurial experience. It has shown me that a great group of people who work together can do great things.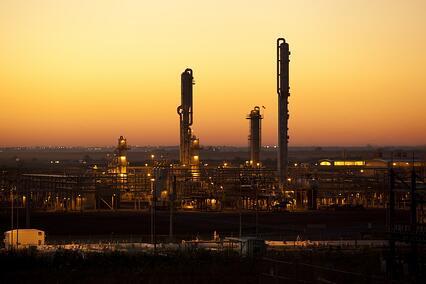 4)      How did you know when Crosstex/EnLink Midstream made it? What was Crosstex/EnLink Midstream's first big break?
A transaction process like the one that Crosstex and Devon undertook to combine assets and form EnLink Midstream takes many months to come together. For me, I know that when I stood on the podium of the New York Stock Exchange on March 11th of this year to ring the closing bell surrounded by John Richels, Devon's President and CEO and EnLink's Chairman of the Board, the rest of EnLink's management team, and the Board of Directors, it became fully real. That's the day we closed the transaction, which for us really means the beginning of this next exciting chapter for us as EnLink Midstream.
5)      Describe a project or acquisition within the past five years that performed better than expected. What did you and the employees learn?
We've had a strong relationship with Devon for many years, especially after the acquisition of Chief's assets in the Barnett Shale in 2006 when Crosstex purchased Chief's midstream assets and Devon purchased the E&P assets. Since that time we've continued to build on this deep, long-standing relationship.
We always said that size and scale are more important than ever to succeed in the midstream space. With the addition of Devon's extensive midstream systems, as well as the strong liquids-oriented growth profile that resulted from this combination, this transaction created a company with increased scale and diversification, enhanced financial strength, greater operating leverage in core areas, and improved cash flows.
Additionally, this transaction is a win-win for our shareholders, customers, and employees. Our equity holders benefit from strong growth of distributions and dividends for years to come, driven by stable cash flows from fee-based services, a strong growth outlook, and sponsorship from Devon. Our customers benefit from a strong partner able to offer tailored solutions and access to a broad asset base. And our employees benefit from working for a strong company. More importantly we knew we had chosen the right partner to help us grow! We've developed a great respect for each other's teams and how we do business and are delighted to build upon that relationship in a meaningful way.
6)      What keeps you up at night?
Closing the deal with Devon is only the first step. Ensuring a smooth integration is always the top priority after a transaction. We have a great track record here, but I'm constantly thinking about employees, customers and how to best integrate transactions to ensure we maintain the culture that has made us so successful.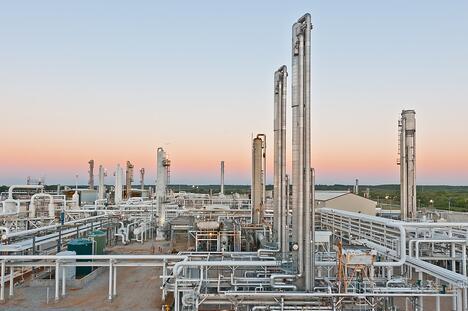 7)      What quality of your favorite boss do you try to emulate yourself as you interact with your employees? How has that quality positively impacted the company on a larger scale?
In my lifetime, I have seen a number of leaders positively impact those around them through their focus on the well-being and growth of other people. That focus is something I have tried to emulate in my own style of leadership. I like to think that being a good leader is being a servant leader, meaning one who is selfless and takes an interest in the well-being of those around them. Organizations achieve bigger and better things when those within them support each other and focus on the collective rather than the individual. For EnLink Midstream, it's all about the people.
8)      What anecdote about your MLP do you tell most frequently?
In 1996, a small group of people came together and aligned on a vision to create a significant company that will last forever.  Today, we're still inspired by that vision.
Images provided by EnLink Midstream: Barry Davis, President and CEO; Cana processing plant; Bridgeport processing plant
Interview (PDF)Download
Emily Hsieh is the Director of Operations at Alerian, which equips investors to make informed decisions about MLPs and energy infrastructure. Her love of collecting MLP distributions is eclipsed only by her love of Bruno (her dog), Ben (her husband), and cooking. Not necessarily in that order.