---
Content continues below advertisement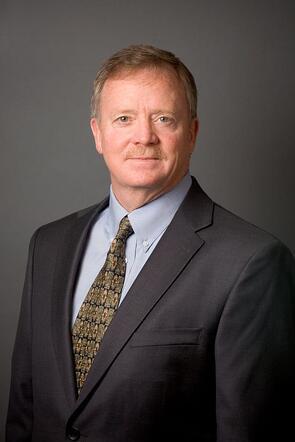 Q: Explain what MarkWest Energy Partners does, as if you were speaking to a 5th grader.
Semple: MarkWest provides midstream services to the natural gas industry, which means we help the companies that get gas out of the ground by piping it to a facility and treating it. By treating it, we remove natural gas liquids such as propane, butane, etc. We then help our customers sell these purity products into the marketplace.
Q: How did you start this profession? When did you know that this was something you wanted to do over the long term?
Semple: After completing my service in the Navy, I returned to my home state of Oklahoma to accept a job at the Williams Companies. I had a degree in mechanical engineering from the U.S. Naval Academy with a specialty in nuclear engineering, so I was already interested in energy and Williams was a great fit. Beginning as a project manager, I was able to apply my technical skills and develop an incredible knowledge base of the natural gas industry. During the early '80s, I knew that energy is where I wanted to build my career and ultimately work toward the goal of leading a company.
Q: What part of your career equipped you with the most valuable experience to do your job today?
Semple: Having the opportunity to serve aboard a nuclear submarine was one of the most impactful and valuable experiences that shaped my career. Serving together with a small group of very talented crew members focused on some incredibly challenging missions taught me valuable lessons in organization, teamwork, communication, and leadership. I've sought to apply these experiences throughout my career and especially at MarkWest, as we've developed a world-class midstream company.
Q: How did you know when MarkWest made it? What was the company's first big break?
Semple: I knew MarkWest was on a path to success after we completed a variety of high-quality acquisitions in Oklahoma and Texas. I wouldn't say that we had just one big break, rather a variety of events and transactions helped to establish us as a midstream player. One successful transaction in particular was the November 2005 purchase of Javelina, a processing and fractionation facility supporting off-gas production from refineries in Corpus Christi. With the acquisition completion, along with our prior gathering and processing acquisitions, we had developed a strong footprint throughout the Southwest.
Q: What is an asset you chose to build or acquire that was anchored by a non-consensus view you held at the time? How has that asset performed since?
Semple: In 2004, our decision to purchase American Central's Foss Lake gathering system and Arapaho gas processing assets for $38 million in Western Oklahoma was a tough decision for management and the board. This transaction was MarkWest's first step in moving to an independent, full-service, customer-focused midstream model and there were mixed thoughts on the deal. Our board made a big commitment in trusting management's assessment that these assets would provide a catalyst for growth. In the end, this was a key acquisition and major turning point in the history of MarkWest. Our Western Oklahoma assets supporting the Granite Wash have provided us with tremendous value over the last 10 years and continue to grow.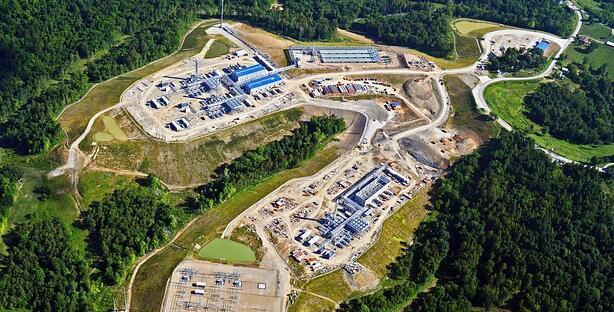 Q: Explain one energy macro issue and one MLP macro issue that keeps you up at night.
Semple: On the energy macro side, I'd have to say my primary issue is how the overall supply and demand balance for hydrocarbons will impact the future of our nation. With the tremendous growth of shale resources continuing to drive North American energy production to its highest levels ever, we are at a very important time in our nation's history. The continued success of the U.S. oil and gas industry hinges on the development of critical infrastructure and the ongoing support of our country. MarkWest is playing a significant role in contributing to the sustainable and responsible development of domestic energy that will not only have a long-lasting impact for future generations of Americans, but also those internationally.
On the MLP side, my foremost issue is always our people. Given the explosive growth of our company and the industry, we are very thankful to have great employees who care deeply about MarkWest and are focused on delivering award-winning service to customers. Our management team has done a great job building a strong team and performance-oriented culture. To remain successful, we need to continue to anticipate the needs of the market and consistently deliver operational excellence and best-in-class service.
Q: What quality of your favorite boss do you try to emulate yourself as you interact with your employees?
Semple: During my time in the Navy, my commanding officer had a profound impact on my role as a leader. His principles defined the nature of trust and respect and inspired an attitude of disciplined thoughtfulness for the success of our missions and capability of our crew. At Williams, I had a boss who impressed upon me that service, and the quality at which that service is delivered, is the ultimate product. My former leaders have undoubtedly shaped how I interact with our employees, customers, and investors. As a result, we have developed a culture at MarkWest based on integrity, accountability, and execution, with a relentless focus on customer service.
Q: What MarkWest anecdote do you tell most frequently?
Semple: Early in my tenure as CEO, I presented our board and management team with a challenging, long-range goal which some regarded as highly questionable, if not impossible. The goal was to create a $1 billion company before the end of the decade. At that time, we were $175 million in market cap and I encountered a range of support, as well as laughable resistance from some who thought I was setting us up for failure. Ultimately we were successful in achieving what was thought to initially be impossible — at the end of 2010 we were over $3 billion in market cap.
Q: Why should investors consider MarkWest (MWE)?
Semple: Investors should consider MarkWest because we are a premier growth-oriented MLP without incentive distribution rights. We have leading positions in many of our nation's best resource plays, including full-service capabilities in the rapidly growing Marcellus and Utica shales. Our model of focused execution, award-winning customer service, and innovative solutions provide producers with significant advantages. We are committed to delivering sustainable, long-term growth and top-quartile total returns for our unitholders.
Images provided by MarkWest Energy Partners
Interview (PDF)Download
Released in 1990, "This Ain't My First Rodeo" is a country song co-written and recorded by Vern Gosdinich for his album, 10 Years of Greatest Hits.
Emily Hsieh is the Director of Operations at Alerian, which equips investors to make informed decisions about MLPs and energy infrastructure. Her love of collecting MLP distributions is eclipsed only by her love of Bruno (her dog), Ben (her husband), and cooking. Not necessarily in that order.