AMZ Total Return: -36.9%
Annualized Standard Deviation: 41.8%
Average Yield: 8.4%
Average Spread to Treasuries: 473 basis points
Top AMZ Performer: Sunoco Logistics Partners (SXL)
Bottom AMZ Performer: Atlas Pipeline Partners (APL)
Median AMZ Daily Liquidity: $304.4 million
All around, 2008 was a brutal year for everyone. The financial crisis. The housing bubble. Oil price volatility. Back-to-back hurricanes in September putting the city of Houston out of commission for days, not to mention causing millions in energy infrastructure property damage along the Gulf Coast.
Of the 253 trading days in 2008, the AMZ traded down 143 days (57.0%), with 26 days (10.3%) where the AMZ fell over 2.0%. And then there were days of bloodbath where the only thing to keep you sane was to "x" out of your stock screens, like October 6th (AMZ -11.2%) which represents the largest single-day drop for the index, the immediate days following (-6.7%, -1.0%, -4.5%, and -2.6%), and November 20 (AMZ -10.8%). Over the course of the entire year, the AMZ fell 41.5% on a price-return basis.
So, what positive things even came out of 2008? Well, on the bright side, the AMZ's largest single-day gain occurred in 2008 on October 13th for +21.6%. The index also hit a low of 152.68 on November 21st, only to gain another 11.3% the following Monday afterwards. I guess people wanted to leave for Thanksgiving break on a happier note. And most importantly, on a weighted average basis, the constituents in the AMZ increased their distributions by 11.0% during the year. Yes, you read that correctly.
In addition, despite the volatility, the market managed to ink three MLP IPOs: Williams Pipeline Partners (WMZ) in January, Pioneer Southwest Energy Partners (PSE) in April, and Western Gas Partners (WES) in May. After fulfilling all necessary index criteria, including trading volume above 500,000 units per month for the six full months prior to analysis date, both WMZ and WES joined the AMZ in the same year as their IPO year.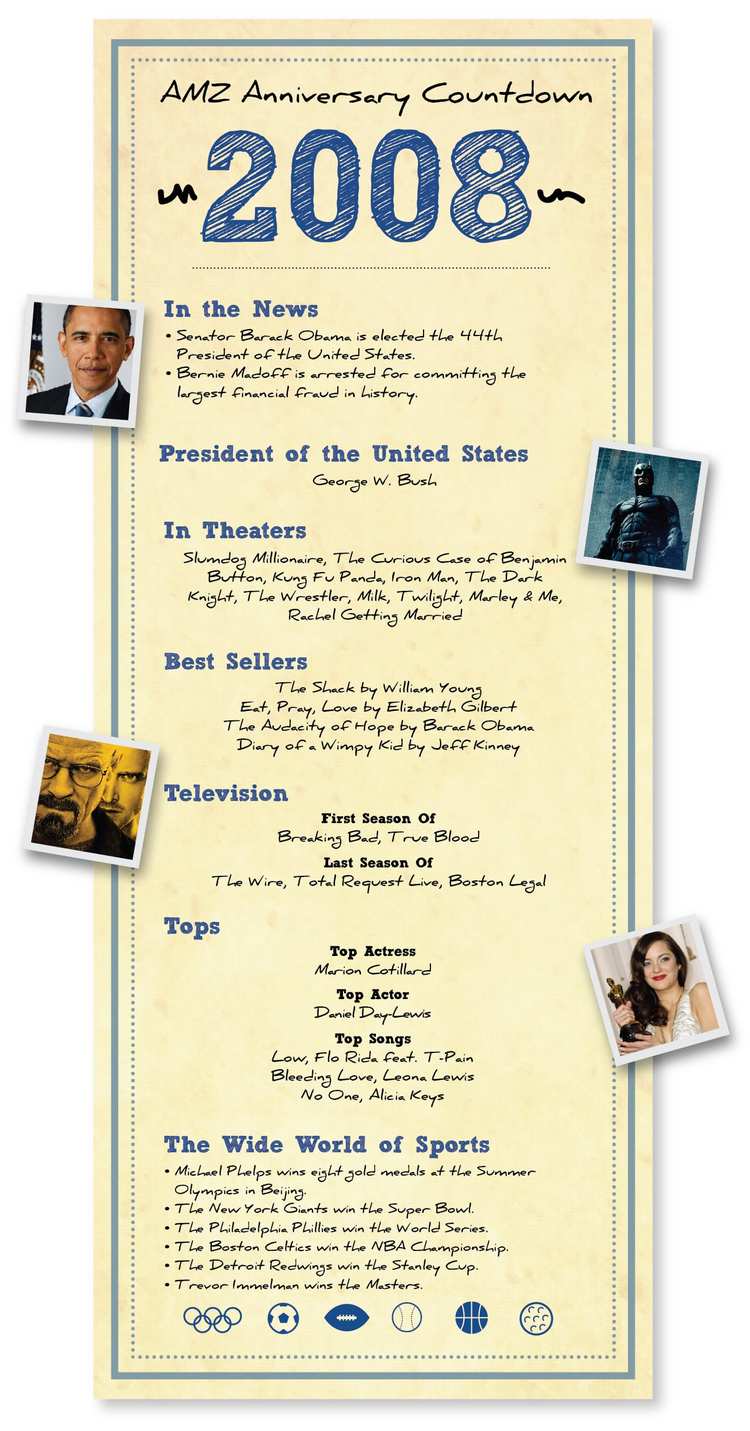 ---
Content continues below advertisement
---