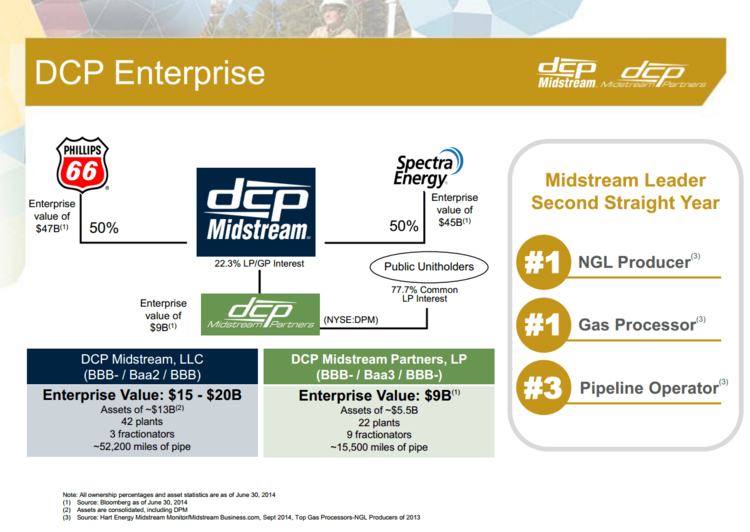 ---
Content continues below advertisement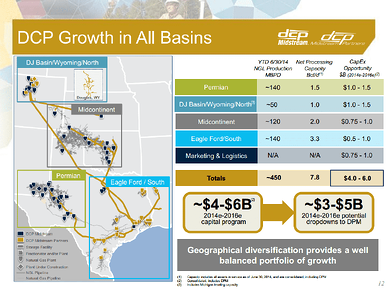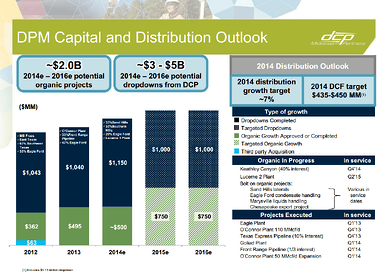 The LLC's near-term growth is focused in four basins, so that's where DPM's opportunities are as well. The two entities expect to spend $4-$6 billion through 2016 on organic projects, with the LLC's portion financed through dropdowns to DPM. Those dropdowns, along with its share of organic spending, are expected to drive 7% distribution growth annually at DPM through 2016, absent accelerated dropdowns or meaningful third party acquisitions.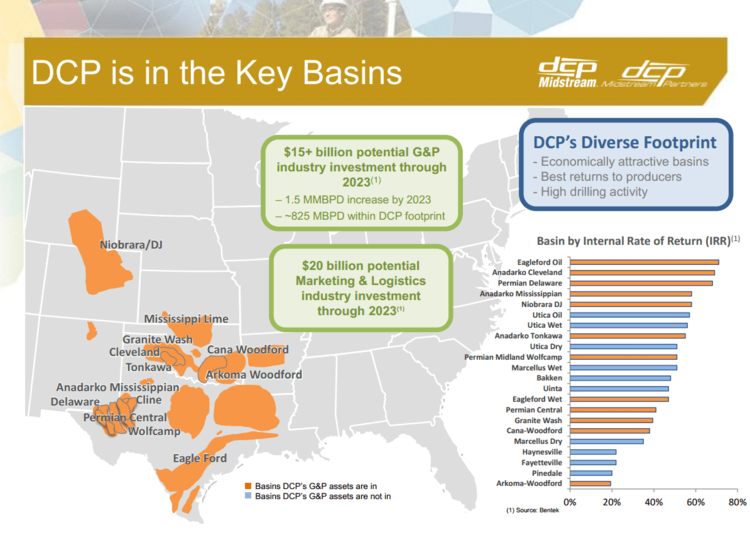 Given the recent slide in WTI, I'll leave you on the macro front with this Bentek row chart highlighting basin IRRs. Most if not all oily and wet gas plays are likely to experience weaker economics than what's shown here without a bounce in crude oil prices.
As of October 7, DPM was a member of the Alerian MLP Index (AMZ), Alerian MLP Infrastructure Index (AMZI), Alerian MLP Equal Weight Index (AMZE), and Alerian Natural Gas MLP Index (ANGI), and traded at a yield premium of 27 basis points to the AMZ.