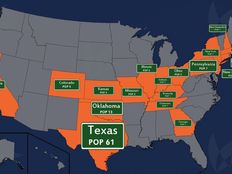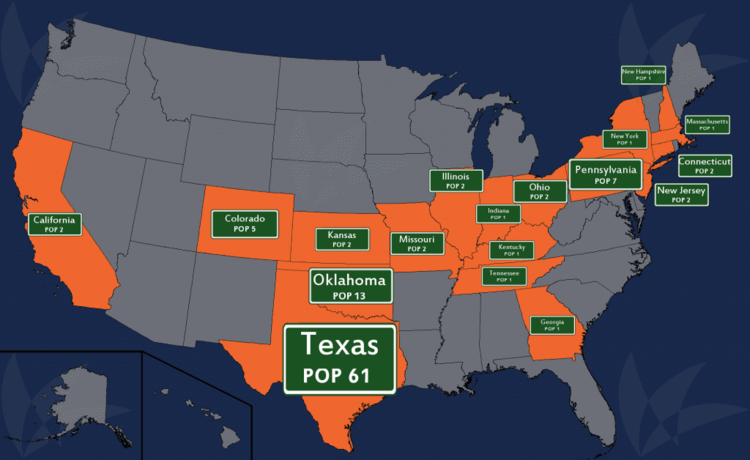 (Click to enlarge)
Surprising no one, Texas is the most popular state for MLP headquarters.
Energy infrastructure is necessary anywhere people use energy, but as MLPs are a nuance of the American tax code, most are headquartered in the United States. Marine transportation MLPs tend to be the exception to the rule and are headquartered elsewhere, whether that be traditional shipping centers such as Greece and Norway, or tax havens in the Caribbean. Only one other MLP has its headquarters outside US soil: Niska Gas Storage Partners, headquartered in Calgary, Alberta (Canada), near its assets.
---
Content continues below advertisement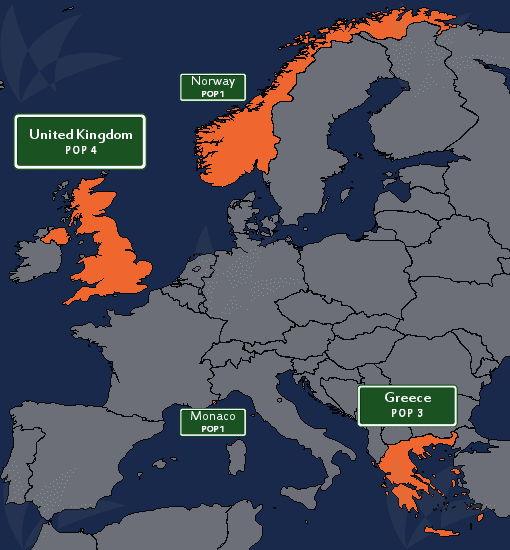 (Click to enlarge)
MLPs aren't limited to only the US. Energy is shipped all over the world, and marine transportation MLPs gravitate toward major shipping centers.
Within the United States, Texas is clearly the favored location. Long known for its abundance of energy and proximity to the import and export terminals on the Gulf Coast as well as other major producing states such as Louisiana and Oklahoma, a Texas location enables MLPs to be close to their assets, as well as close to the other MLPs. The network of energy infrastructure employees provides easier access to talent, a common culture, and shorter commute times between meetings.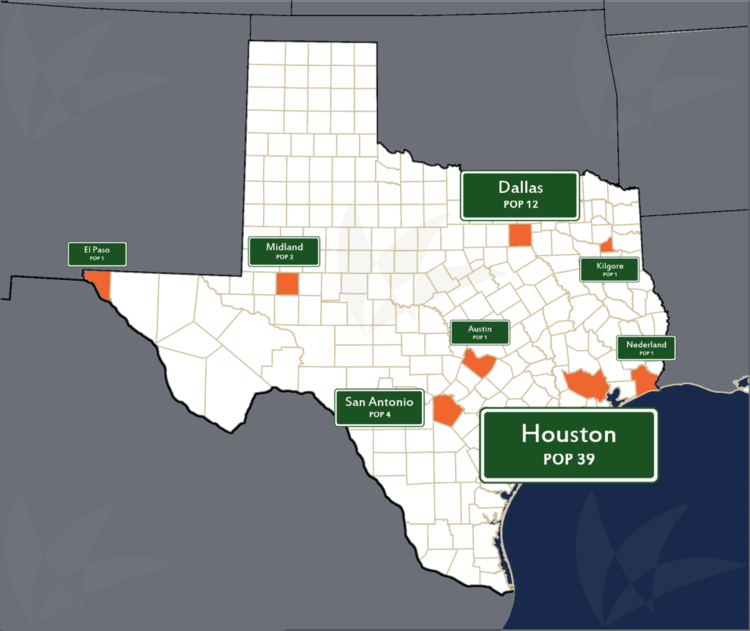 (Click to enlarge)
Houston and Dallas are the best-known cities for energy-related businesses, but that doesn't mean some MLPs haven't set up shop closer to the action.
Just one or two MLPs in a given state is generally indicative of an MLP's desire to stay close to its roots. Sometimes that's where the company was founded, growing out of a small family business. An interesting example of this is the cluster of companies around the Marcellus and Utica shales in the Mid-Atlantic region, many of which have gone public within the past few years. Pittsburgh, it seems, is now as popular as San Antonio or Denver.
Alerian was founded in New York. As a fledging financial firm, it made sense—MLP management teams make at least one pilgrimage to New York every year. But, as we became more and more involved in the MLP space, visiting companies on their home turf and seeing the actual assets, a move to Texas was inevitable. Personally, it's been lovely. Any Alerian employee can have morning meetings in Houston and be back for lunch. Or head up to Tulsa for the day and still have family dinner at night. If you're going to work in energy, deep in the heart of Texas is a great place to be.