Of the six G&P large cap MLPs, only MPLX (MPLX) is increasing growth capex for 2016—largely on a technicality because last year, MPLX bought MarkWest Energy Partners (MWE) for approximately $10 billion. This purchase price was obviously not included in their growth capex number for 2015; however, by combining two companies, MPLX combined two opportunity sets, so this year, MPLX expects to spend $1 billion, a nearly 300% increase over 2015.
---
Content continues below advertisement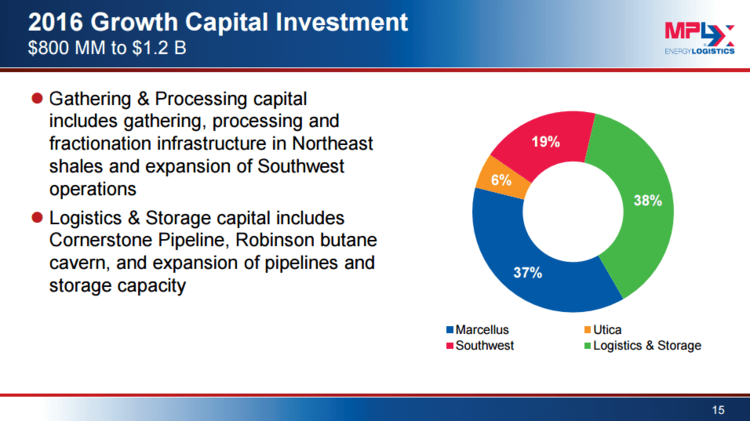 Of the seven petroleum pipeline transportation MLPs, three are spending more in 2016 than in 2015, three are spending less, and the remaining (Sunoco Logistics Partners (SXL)) has not provided growth capex guidance. However, given the dramatic decline in Enbridge Energy Partners (EEP)'s projected spending, the sector overall will decrease spending by over 45%.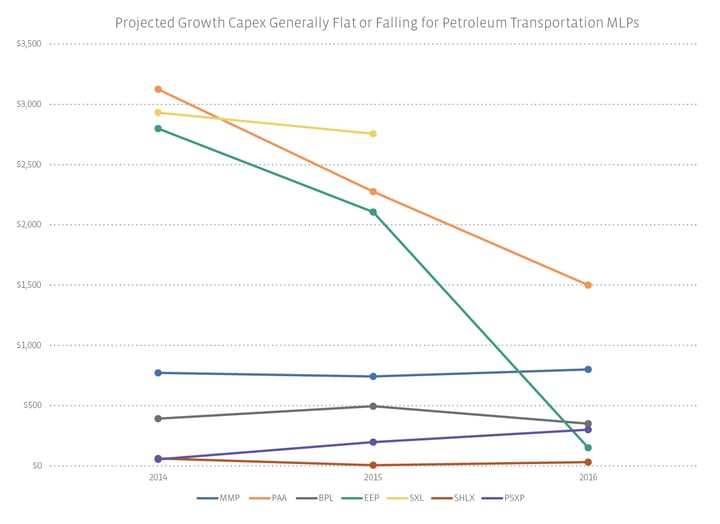 The final sector, natural gas pipeline transportation MLPs, expects to spend almost $11 billion in growth capex this year. ETP and Enterprise Products Partners (EPD) may have cut back substantially on their projections, but this sector of four names makes up the majority of the nearly $19 billion in growth expected from large cap MLPs in 2016.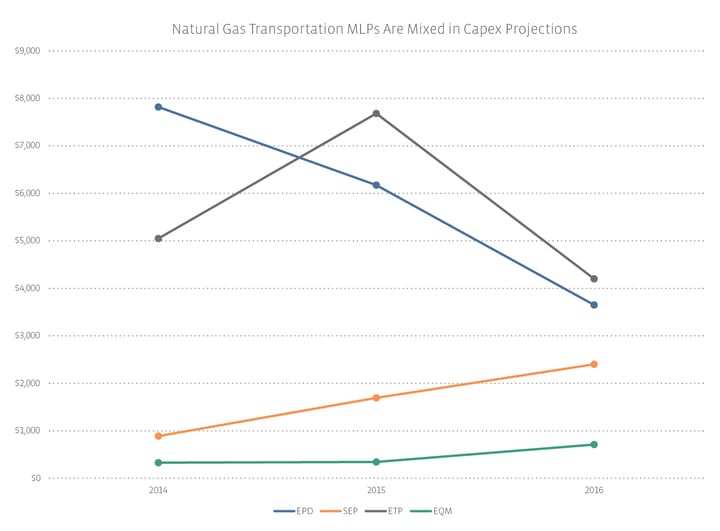 Overall, Less Growth Spending May Not Be Bad News
While some high spenders have been highlighted above, overall, growth capex projections are lower for 2016 as compared to 2015. And 2015 spending was already 1.2% below 2014's spending. Since growth capex spending may take time to translate into distribution growth, the effects of these cut backs may not be fully felt in the next year. At the same time, the reduced capex spend gives these MLPs more flexibility and lowers the chance of distribution cuts. As long as investors have appropriately managed their expectations to reflect these changes, there is no cause to panic.