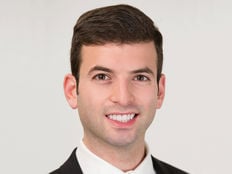 Drones and gaming; these are two exciting industries that are growing fast. Up until a month and a half ago, there was no easy way to gain exposure to them. Now, PureFunds has launched two ETFs that are devoted to tracking companies in those two industries. Below, we talk to the CEO of PureFunds, Andrew Chanin, to discuss what to expect from drones and gaming in the coming years.
ETF Database (ETFdb): PureFunds recently launched two new ETFs: the Drone Economy Strategy ETF (IFLY B-) and the Video Game Tech ETF (GAMR C). Can you tell us what motivated the launch of such unique and specific technology ETFs?
Andrew Chanin (A.C.): Research. Research. Research. Technological and demographic trends are just two things that we look at when considering a new ETF concept. These two industries have shown incredible growth in recent years, which has laid the tracks for these disruptive technologies to potentially alter the way many industries go about their business.
In addition to being excited by the many innovations taking place within these industries, we had received requests and interest from outside parties desiring investment opportunities within these specific industries. Until now, investors only had the option of picking individual companies or investing in broad-based funds that provided little exposure to these underlying industries. These two funds now allow investors to get instant global diversification to the companies involved in these evolving industries.
ETFdb: Where do you see the future of drone technology headed and what do you think are some of the biggest industries that will be affected by drone technology?
A.C.: Drones are becoming a game-changing technology with applications reaching across almost every sector of the global economy. The military/defense industry has been one of the earliest adopters of this emerging technology, but that is far from the only industry that seeks transformational benefits from drones. Commercial drones are quickly finding applications across many industries with solutions that were unimaginable 10 years ago. Sample applications in these industries include:
Agriculture: Real-time analysis of soils, crops, nutrients, and moisture levels will allow for a giant step forward in the precision of crop maintenance and resources allocation.
Utilities: Inspection, surveying, and surveillance will enhance the management of pipelines and power stations and systems.
Construction: Inspection and general maintenance and surveillance will provide cost efficiencies previously unavailable and can dramatically improve personnel safety.
Discussion and announcements in the drone delivery space have been spearheaded by major retail and e-commerce companies. Such deployment is predicted to be instrumental in solving the "last mile" of the supply chain.
---
Content continues below advertisement
ETFdb: A big player in the future of retail drone deliveries is Amazon with the introduction of Prime Air, a service which is said to deliver retail items in 30 minutes. IFLY does not hold Amazon directly, but does it have exposure to this industry indirectly? If so, in what way?
A.C.: The Reality Shares Drone Index constituents are determined based on the Reality Shares Drone Score™. The Drone Score is calculated based on four factors, including revenue derived from drones, and index inclusion requires a minimum market cap of $100 million. At this stage, many of the largest companies considering the use of drone delivery are not currently earning any revenue from these services. Once Amazon or other companies actually roll out their drone delivery services and reflect it in their income statements, they can be considered for index inclusion.
ETFdb: Let's discuss the GAMR ETF next. Please tell us about some of the unique features of this ETF.
A.C.: The PureFunds Video Game Tech ETF was created to provide the market with a transparent vehicle to invest in the increasingly important video game tech sector. The global video game industry has expanded to all corners of the world and to every size of screen. From mobile devices to personal computers, to consoles and set-top boxes, video games are enjoyed by more than a billion people with estimates of global revenue approaching $100 billion annually (Source: Campbell, Colin. "Worldwide video games market will grow 9.4 percent this year, says report." Polygon. 22 April 2015.)
Video games provide consumers with a compelling cost-per-hour entertainment value and attractive margin opportunities for software developers. The demand for increased processing and graphic capabilities motivates semiconductor companies to produce faster and more efficient chips. Platform makers continually improve their systems. Peripheral and component makers enjoy repeat sales of input devices, peripherals, and computer parts.
All this adds up to a dynamic and evolving industry landscape with multiple paths for potential future growth. The 36 companies in the fund's index include game developers, console and peripheral producers, retailers, and mobile gaming companies (to name a few).
ETFdb: Can you explain some of the new innovations in the gaming world? Is virtual reality starting to play a key role in the future of gaming? If so, does your ETF have exposure to that?
A.C.: Exciting trends such as the shift to digital distribution of software, the proliferation of HD and 4K displays, cloud content and streaming, virtual/augmented reality, motion tracking, episodic content, and diversified monetization models are stimulating innovation and offer expanded opportunities for entertainment, education, simulation, and other game tech applications. Although this industry initially focused on entertainment applications, virtual and augmented reality's potential to change the education system could be significant. As VR becomes a larger part of the video game technology industry, it is possible for fund exposure to this technology to increase.
There is a lot of innovation happening in the game industry. Some of it is subtle; like automatic updating of game software as opposed to having to download and apply patches. Another subtle advancement is cloud saving of progress in a game and cross-platform play. In the past if you forgot to save progress in a game you might have to go back and replay content. Now, cloud backup keeps you up to date and you can even resume the game from another device in another location.
An even more impactful innovation in gaming is Apple TV and Android TV, both of which support game controllers and lower the barriers to entry for people to enjoy large-screen gaming.
The growth of VR is going to play out over many years, but yes, 2016 marks the year it really begins. Essentially, any software company that GAMR holds has the capacity to address the VR trends and some are working on titles as we speak. Initially, Sony Morpheus will have the largest impact, but mobile VR and the Oculus and HTC units will also create VR software and demand.
ETFdb: There isn't that much historical data on these ETFs but I am assuming, since they're in the technology sector with niche industries, they have high betas. What type of investor should hold these funds? Are they designed for high risk-tolerant investors?
A.C.: Video game technology has been an area of growth within the consumer discretionary sector over recent years. Similarly, the demand and use cases for drones has expanded beyond military applications into both commercial and enthusiast markets. Investors looking to gain exposure to these specific trends and industries are left with few options to invest. Although these industries may experience higher volatility than more mature market segments, diversification via exposure to many companies throughout these industries could provide less volatility and company risk than investing in individual companies alone.
At the same time, investing in broad-based sector products may not provide the targeted exposure one may desire when hoping to invest in either of these industries. Those looking to invest in drones and video game tech for an event-driven trade or for longer-term market outlooks may appreciate the exposure provided by IFLY and GAMR respectively.
ETFdb: What is your view on the markets going forward? More specifically, what is your view on the information technology sector this year?
A.C.: With markets remaining uncertain, it is increasingly important to be strategic with one's investment allocations. PureFunds seeks to provide the market with interesting opportunities in emerging-growth industries within the technology space. ETFs can provide instant diversification opportunities to gain exposure to investment themes sought out by investors. We are encouraged by the demand we see for technology-related investments and will continue to create ETFs for those seeking innovative exposures to the themes they desire.
The Bottom Line
Chanin expects the new developments in gaming and drone technologies to change many industries and sectors. Some of the industries that are affected are agriculture, utilities and construction for drones, as well as technology and consumer discretionary sectors for gaming. The growth and the potential has proven to be immense in these two industries. For those wishing to gain exposure to these growing industries, the GAMR and IFLY ETFs are great ways to do just that.
Follow me on Twitter @kirilnikk.