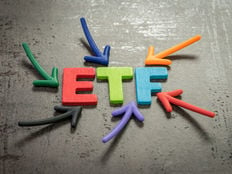 The drive towards multi-asset ETFs should come as no surprise. A lot of excitement in the ETF world is out there, with rising global inflows and many companies looking to be in the ETF space. This is especially the case given the vast array of innovation involving new products arriving on the market.
For many investors looking to develop a strategic tilt in their portfolios, it's one thing to look into hyper-specific funds, but there's plenty of gains to be found in focusing on a more extensive network of products available in the investment landscape. Good thing multi-asset ETFs fulfill this need.
Multi-asset ETFs are funds that aim to deliver a diversified portfolio. These funds can offer investors exposure to multiple asset classes through a single resource.
That in mind, exploring these funds further is going to reveal just how reliable they may be. Every multi-asset ETF has factors to keep an eye on, and it's essential to know which ones remain strongest.
Here are the five best performing Multi-Asset ETFs year-to-date according to XTF.com, as of Aug. 13, 2019.
1. Invesco DWA Tactical Sector Rotation ETF (DWTR ) - up 29.71% YTD
The Invesco DWA Tactical Sector Rotation ETF will invest at least 90% of its total assets in securities that comprise the Dorsey Wright Sector 4 Index (Index). Additionally, the fund invests its assets in the shares of other, underlying ETFs eligible for inclusion in the Index, as opposed to the securities of individual companies. The Fund and the Index are rebalanced quarterly and reconstituted annually.
---
Content continues below advertisement
2. Claymore CEF GS Connect ETN (GCE ) - up 21.86% YTD
The Claymore CEF GS Connect ETN tracks an index of US-listed closed-end funds selected by premiums/discounts and distribution yield. GCE makes quarterly distributions.
3. SPDR Long Dollar Gold Trust (GLDW ) - up 21.6% YTD
The SPDR Long Dollar Gold Trust tracks an index consisting of the spot price of gold, with an overlay by a short position in a container of non-US currencies. Additionally, the fund holds all physical gold bars in London vaults.
4. FormulaFolios Tactical Growth ETF (FFTG ) - up 20.25% YTD
The FormulaFolios Tactical Growth ETF goes after long-term returns through the use of a proprietary investment model to rank five major asset classes based on the strongest blend of price momentum. The three highest-ranked asset classes are allocated to the fund in equal weights. If few or none of the asset classes meet the model's criteria, FFTG will invest heavily in short-term treasury bonds until more asset classes become favorable.
5. WisdomTree 90/60 U.S. Balanced Fund (NTSX ) - up 20.08% YTD
The WisdomTree 90/60 U.S. Balanced Fund seeks total return by investing in large-capitalization US equity securities and US Treasury futures contracts.
For more multi-asset ETF ideas, visit our Multi-Asset ETF Channel.