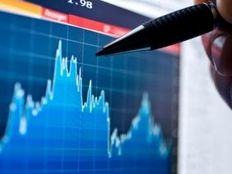 The ETF world is beginning to pick up steam as we move into the New Year, as there have already been eight new funds to hit the market. Two products debuted this week while two more were announced, adding to the options available for investors. Below, we outline the new funds and their strategies [for more ETF news and analysis subscribe to our free ETF Database Daily Roundup].
ETF Securities Rolls Out Two Zacks Earning Funds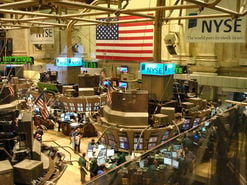 On Tuesday, ETF Securities launched the Zacks Earnings Small-Cap U.S. Index Fund (ZSML C) and the Zacks Earnings Large-Cap U.S. Index Fund (ZLRG C). Both funds will track indexes based on Zacks quantitative model, which analyzes stocks based on their earnings to find the best stocks to add to the index. ZLRG will put that spin on large cap U.S. equities while ZSML will do the same for small cap U.S. equities.
Both funds come with an expense ratio of 0.66%, which is relatively high for the broad equities category. ETF Securities now has nine ETF products with the Physical Swiss Gold Shares (SGOL A) being its most popular.
---
Content continues below advertisement
PowerShares Announces Equal Weight Fund
Late last year, PowerShares launched the Russell 1000 Equal Weight Portfolio (EQAL A) relatively under the radar. This week, the firm has announced the fund, now that it has a month of trading under its belt. EQAL puts an equal weight spin on the Russell 1000, meaning that it grants an equal weight to the largest 1,000 U.S. stocks. The ETF will look to compete with the likes of (RSP A-), which grants an equal weight to the S&P 500 holdings. EQAL will offer a portfolio twice as diverse as RSP and will also charge 0.20% for investment, half of what RSP charges investors.
PowerShares now has over 165 ETFs, as it remains one of the largest issuers in the exchange traded world.
QuantShares Rolls Out Dividend Fund
Late last week, QuantShares rolled out its fifth ETF, the Hedged Dividend Income Fund (DIVA C). This product takes a unique approach to dividend investing by applying a long-short strategy. The fund is 100% long in attractive dividend-paying securities while maintaining a 50% short exposure to stocks with the lowest dividends. The maximum weight for any sector in the long positions is 25% and 15% on an industry level.
DVIA charges 0.99% for investment.
Follow me on Twitter @JaredCummans.
[For more ETF analysis, make sure to sign up for our free ETF newsletter]