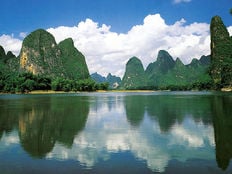 KraneShares announced its newest ETF yesterday, the FTSE Emerging Markets Plus ETF (KEMP C+) while AdvisorShares debuted the Pacific Asset Enhanced Floating Rate ETF (FLRT B-).
Under the Hood of KEMP
KEMP made its debut last week and brings a unique spin on the emerging markets world. The fund tracks an index that is made up large and mid cap securities from the following indexes: FTSE Emerging Index, FTSE China A Index and FTSE China Overseas Index (China N-shares and S Chips). The holdings are then weighted by country GDP, giving China and India the highest weightings. At launch, here is how the country exposure breaks down:
China – 48.10%
India – 17.10%
Brazil – 4.30%
Mexico – 3.80%
Russia – 3.60%
Other – 23.10%
KEMP is the first U.S.-listed ETF to offer exposure to China A-Shares with a mix of other emerging markets equities; previous funds have only offered one or the other. That could make the fund especially attractive to investors that seek A-Shares exposure but would still like to remain diversified in the emerging world.
The fund charges 68 basis points for investment and makes an annual distribution for its shareholders.
---
Content continues below advertisement
Under the Hood of FLRT
FLRT launches at an opportune time, as many suspect the Fed will begin raising interest rates later in 2015. FLTR will feature an active portfolio that seeks to provide income for its investors by holding a suite of debt securities. As with all AdvisorShares products, investors can visit the ETF's homepage to see the holdings in the portfolio (updated daily), a rare transparency in the actively-managed investing world.
FLRT charges 110 basis points for investment.
Follow me on Twitter @JaredCummans.
[For more ETF analysis, make sure to sign up for our free ETF newsletter]
Disclosure: No positions at time of writing.