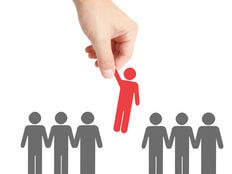 Innovation in the ETF industry over the years has spawned dozens upon dozens of products that deliver access to corners of the investment universe that were simply out-of-reach to the masses just a few year earlier. While the roster of niche and hyper-targeted products continues to grow, it's worth moving the spotlight back onto funds that are considered more of the "building block" type; that is to say, there's plenty of index-based ETFs that deliver exposure to core asset classes and popular investment styles that are worth re-examining.
We recently had the opportunity to talk with Jim R. King, Portfolio Manager of the Guggenheim Pure Style ETFs, about how his firm's unique products based on S&P's methodology have resulted in persistent outperformance among investment growth and value-focused equity fund peers over the years.
ETF Database: As a veteran in the ETF industry, what are your thoughts on how the industry has evolved in the last few years? Going forward, what do you see as the potential growth areas for ETFs?
---
Content continues below advertisement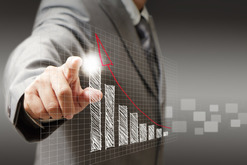 Jim King (JK): The ETF industry has enjoyed consistently robust growth in recent years. Investors have grown more comfortable with allocating more of their investment portfolios to ETFs, and new investors are learning about the benefits of ETFs as they transition out of other alternative investment vehicles or single security strategies. Innovation in the ETF industry has fueled a significant portion of that growth.
As the set of available investment solutions has diversified away from what was primarily an equity-only marketplace, more investor types, including retail and institutional investors, are increasing their allocations to ETFs.
Future growth in the industry will be sourced in part by increasing adoption in the 401(k) marketplace, and the expansion of available active strategies in ETF form in certain asset classes.
Be sure to also read about What We Learned at the Inside ETFs Conference 2015.
ETF Database: The Pure Style lineup of ETFs from Guggenheim has an impressive track record versus the S&P 500® dating all the way back to the lineup's inception in early 2006. Please elaborate on the success of the S&P 500 Pure Growth ETF (RPG) and the S&P 500 Pure Value ETF (RPV).
JK: Pure Style's unique investment methodology has resulted in compelling returns over time. It's important to note that just because one Pure Style is outperforming, doesn't mean the other is underperforming the broader market. In fact, both RPG and RPV have outperformed the S&P 500® and their respective S&P 500® Growth and S&P 500® Value Indexes for the trailing 3- and 5-year periods and since the inception of the Pure Style Indices on March 1, 2006
See returns comparison table below; please note all returns are as of 1/31/2015 (source: Morningstar).
| ETF/Index | Cumulative Return since Pure Style inception of 3/1/2006 | Cumulative Return since market low of 3/10/2009 | 3Y Average annual Total Return | 5Y Average annual Total Return |
| --- | --- | --- | --- | --- |
| S&P 500 Pure Growth ETF (RPG) | 128.10% | 325.07% | 20.25% | 20.21% |
| S&P 500 Pure Value ETF (RPV) | 73.46% | 477.70% | 22.18% | 18.61% |
| S&P 500 | 55.78% | 194.89% | 17.47% | 15.60% |
| S&P 500 Growth | 81.52% | 202.09% | 17.95% | 16.69% |
| S&P 500 Value | 32.21% | 187.45% | 16.48% | 14.08% |
This is not possible with the traditional style benchmarks, as traditional growth and value indices are additive to the parent index, in this case the S&P 500®. Historically, as one traditional style index – growth or value – outperforms the parent index, the other traditional style index tends to underperform by the same amount.
ETF Database: Describe what separates the Pure Style methodology from other growth and value-focused products.
JK: The Pure Style methodology seeks to include only those stocks with the strongest growth or value style attributes and excludes the ambiguous ones. It also weights index members based on their style attractiveness, not by market cap.
For example, the "growthiest" stocks in the growth benchmark get the most weight, as opposed to more traditional methods which simply default to cap-weighting. Assigning weights based on style attractiveness places emphasis on the very attributes that style investors are looking for, and allows for greater differentiation of performance.
Be sure to read more on The Truth About Alternative Weighting Methodologies.
ETF Database: What are some of the most overlooked pitfalls associated with traditional growth and value-focused equity ETFs? How does the Pure Style approach remedy these pitfalls?
JK: Traditional style approaches seek to include all members of the parent index – the S&P 500® in this specific example – in either the value or growth benchmark.
See image below for a visual representation of what comprises the traditional growth and value benchmarks: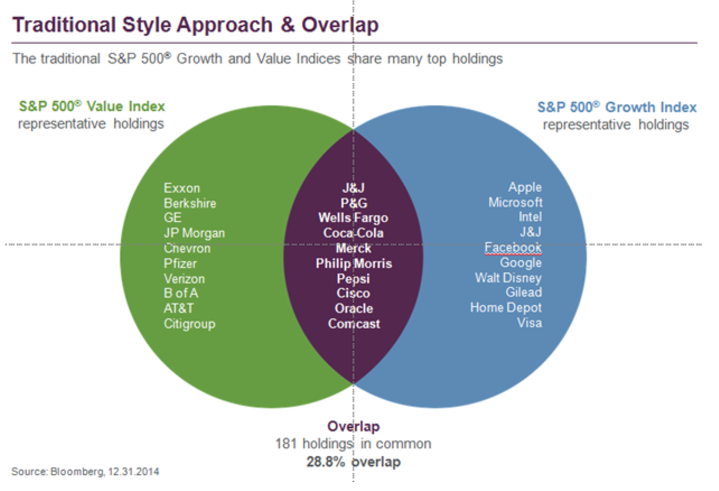 In many cases, stocks with ambiguous style profiles end up in both indices, leading to high degrees of overlap and less opportunity for differentiation between value and growth. Cap-weighting waters down the style profile and further tethers the style indices to the parent index and to each other.
Although sports analogies can be overdone, we like to think that Pure Style indices choose their growth and value players more carefully, and make sure that the best players on each 'team' get the most playing time.
ETF Database: Are the Pure Style ETFs meant to be utilized as more of a core or tactical holding?
JK: We see the Pure Style ETFs serving both needs. Given historical outperformance over market cycles, Pure Styles can effectively serve as a core holding in the large-cap portion of investors' portfolios.
Conversely, some of the strongest performance periods have been delivered when either growth or value has been in favor, so tilting a portfolio to overweight a style based on your investment outlook is a viable approach to tactical management.
The Bottom Line
The impressive track record of outperformance among Guggenheim's Pure Style ETFs serves as a testament to the notion that investors must absolutely take a close look under the hood before making an allocation; the lesson here is that even across seemingly-identical offerings, in this case growth and value-focused ETFs, there can be noteworthy differences that will impact your bottom line returns in unforeseen ways if you're unaware of these nuances. For growth and value-minded investors specifically, RPG and RPV respectively warrant a closer look given their stellar returns over time.
Follow me on Twitter @Sbojinov
[For more ETF analysis, make sure to sign up for our free ETF newsletter]
Disclosure: No positions at time of writing.