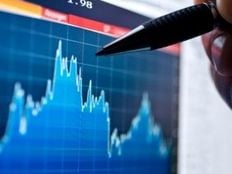 March started off with a bang, as Deutsche Bank and WisdomTree have collectively unveiled four new ETFs this week. Below, we take a look at each of the new funds and their strategies:
Deutsche Bank Launches Three Bond Funds
Deutsche Bank launched the following funds on 3/3/2015:
Emerging Markets Bond – Interest Rate Hedged

ETF

(

EMIH

)
Investment Grade Bond – Interest Rate Hedged

ETF

(

IGIH

)
High Yield Corporate Bond – Interest Rate Hedged

ETF

(

HYIH

)
The three products will nicely span the bond universe while offering an interest rate hedge, something especially coveted as the Fed hints that it will be raising rates later this year. Look for IGIH and HYIH to be especially active surrounding Fed commentary and especially if Yellen and company finally pull the trigger on a rate decision.
The New York-based issuer now has 26 ETFs available for investment in the U.S.
---
Content continues below advertisement
WisdomTree Unveils an HEDJ Counterpart
The Europe Hedged Equity Fund (HEDJ B) has been arguably the hottest ETF of 2015, as investors have piled into the fund. Yesterday, WisdomTree announced the Europe Hedged SmallCap Equity Fund (EUSC B) which is essentially a small cap version of HEDJ.
The fund will offer exposure to small cap stocks in Europe while hedging against the euro. The euro has continued to struggle in recent memory as the dollar has taken over the limelight making this an advantageous time for EUSC to make its debut. If it is anything like HEDJ, expect to see EUSC catch on quickly in the investing world.
Follow me on Twitter @JaredCummans.
[For more ETF analysis, make sure to sign up for our free ETF newsletter]
Disclosure: No positions at time of writing.