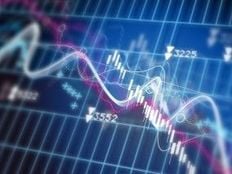 In September of 2014, Bill Gross shook up the fixed income world when he announced that he would be ending his more than 40 year tenure are PIMCO and moving to Janus Capital. The move from the so-called "Bond King" made waves in the debt world, putting pressure on ETFs and mutual funds that relied on Gross' name and management.
The Total Return Exchange-Traded Fund (BOND B) was the most notable ETF to suffer from Gross' departure. The fund saw an outflow of nearly $700 million in the week following the move and total outflows of just over $1.1 billion for the remainder of 2014. But despite the jolt the debt giant suffered, the ETF appears to have shaken off the news in 2015 and is seeing investing inflows once again.
BOND on the Rise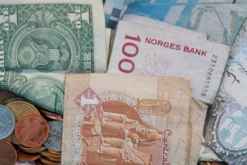 Since the beginning of 2015, BOND has raked in approximately $300 million in assets. Obviously it has a way to go to fully recover from the losses it suffered in 2014, but early indications are that investors have been relatively quick to forget Gross.
For clarity, Gross did not specifically run BOND himself, his hands were full with flagship PTTRX fund. But his name was highly associated with the ETF and he was at the helm of PIMCO, the issuer of BOND. Even still, the loss of Gross was enough for investors to pull out $1.1 billion in assets in just three short months; that marked an approximate 30% decrease in total assets for the ETF [see also Getting The Most Out Of Your Bond ETFs].
It can be argued that the outflows for BOND were overdone, as the ETF seemed to suffer from collateral damage more than anything else. The trend in 2015 points to investors coming around to BOND as they see it remains a stable product with or without the Bond King's name attached to it
---
Content continues below advertisement
Bill Gross and Janus
Prior to leaving for Janus, many had pondered if Gross had lost his touch in the fixed income world. Though he had been known for a stellar track record, returns were somewhat muted in recent years. That same trepidation still exists, as Janus' bond funds have seen a slight hesitation as far as adoption is concerned after Gross's move. Many believe that investors are waiting to see if Gross can establish another successful track record with a different firm [see also Bond ETFs In Focus: Defining All The Yield Metrics].
As far as the ETF world is concerned, Janus purchased issuer VelocityShares shortly after Gross joined the team. Though the issuer has yet to put out a bond product, the timing of the acquisition suggests that the issuer will eventually put out a fixed income ETF attached to the Bill Gross name.
The Bottom Line
The allure of a rock-star manager is not something that often makes its way into the ETF world but it certainly made an impact on BOND. Regardless, the ETF is showing signs of recovery as investors warm up to a PIMCO product not handcuffed to the Bill Gross brand. Time will tell if BOND can ever regain all of the ground it lost, but if 2015 is any indication, it may be well on its way.
Follow me on Twitter @JaredCummans.
[For more ETF analysis, make sure to sign up for our free ETF newsletter]
Disclosure: No positions at time of writing.