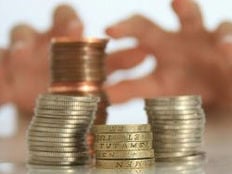 The debate between active and passive investing has raged on for decades, with no end in sight. While many studies have shown that actively managed exchange-traded funds underperform the market, new products are constantly being introduced in an attempt to change those trends, while academic research suggests that the markets aren't quite as efficient as early research has suggested.
In this article, we'll take a look at the active versus passive debate when it comes to ETFs and highlight some important considerations for investors.
Can You Beat the Market?
The Efficient Market Hypothesis ("EMH") states that it's impossible to "beat the market" because share prices always reflect all relevant information. Since stocks are always trading at their fair value, it's impossible for investors to either purchase undervalued stocks or sell overvalued stocks in order to gain a competitive edge. The only way to generate above-market returns would be to purchase riskier investments with the risk-adjusted returns equal.
Active fund managers believe there are imperfections in the financial markets that create opportunities to profit. For instance, behavioral economists point to cognitive biases like overconfidence, information bias, and overreactions, which may create mispricing and opportunities in the market. Evidence of these biases can be seen in stock market bubbles and intrinsically undervalued stocks.
---
Content continues below advertisement
A Look at the Evidence
Researchers have found empirical evidence that has generally discredited strong forms of the EMH by showing that low P/E stocks tend to outperform without a corresponding high beta, although some argue that beta may not fully account for all risk factors. For instance, a stock may have a very low beta, but the lack of liquidity in the security could create a substantial risk that is reflected in the form of a lower "undervalued" share price.
On a more practical level, S&P Capital IQ and S&P Dow Jones index researchers found that only 8% to 16% of actively managed equity finds have beaten their benchmarks after fees over the past ten years. Fees impacted returns very little for equity funds – contrary to popular belief – but bond funds were heavily impacted. Actively managed large-cap value funds tended to outperform their passive peers, while small-cap and high-yield funds did not.
New Active Products
The poor performance of actively managed funds hasn't stopped managers from trying a number of new strategies, including so-called "lightly managed" funds or funds based on academically supported strategies.
Smart Beta funds track an index like a passively managed fund, but employ tactical asset allocation algorithms like an actively managed fund. The goal is to move into better performing areas of an index at opportune times, while avoiding poor investments within an index. For instance, a Smart Beta fund might preferentially weight securities in the S&P 500 index based on their price-earnings ratio rather than their market capitalization.
Some actively managed funds are also taking advantage of well-studied dynamics, such as the Guggenheim Spin-Off ETF (CSD C), which invests in spin-offs. According to some studies, spin-offs tend to outperform the overall market in their first several years due to inefficiencies in the process, such as the mandatory selling of index funds that are forbidden from holding shares of smaller spin-offs not in the target index.
Key Takeaways
The debate between active and passive management has been raging for decades with no end in sight as new research and offerings change opinions.
Research has generally shown that there may be opportunities in the market, although most actively managed funds underperform their benchmarks.
ETF

investors should generally prefer actively managed large-cap value ETFs, while sticking to passive ETFs for other asset classes – especially bonds.