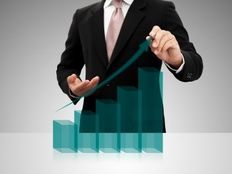 Last week, Wall Street welcomed two new ETFs, including a dividend growers ETF from ProShares and a hedged multifactor ETF from Cambria.
ProShares Expands Industry-Leading Suite of Dividend Growers ETFs
On September 10, ProShares launched their MSCI Europe Dividend Growers ETF (EUDV) on the NYSE Arca. EUDV is the first ETF focused on European companies that have consistently grown their dividends year over year.
EUDV follows the MSCI Europe Dividend Masters Index. This index targets companies that are currently members of MSCI Europe and have increased dividend payments each year for at least ten consecutive years. The index contains a minimum of 25 stocks which are equally weighted. No single sector may compose more than 30% of the index and no single country can compose more than 50% of the index.
With this new ETF, ProShares now offers five dividend growers ETFs, including three U.S. and two international funds.
---
Content continues below advertisement
Cambria ETF Trust Launches Hedged Multifactor ETF
On September 9, the Cambria ETF Trust and its investment manager, Cambria Investment Management, LP, launched the *Cambria Value and Momentum ETF (VAMO) .This is the sixth fund in Cambria's suite of ETFs, which have quickly gained over $400 million in assets.
VAMO, listed on the NYSE Arca, is an actively managed ETF with multifactor and hedging capabilities. The fund invests in 100 stocks with market caps greater than $200 million and that rank among the highest in value and momentum factors. The fund then has the ability to hedge up to 100% of the portfolio based on a top-down objective assessment of stock valuations and market trends.
VAMO allows investors to hedge their equity portfolio when the market is expensive or in a downtrend, or both. The fund will scale the hedges up and down on a weekly basis. At launch, its two largest sector exposures are financial and consumer discretionary stocks, with the fund hedged approximately 100%.
Commenting on the launch, Mebane T. Faber, Cambria's chief investment officer stated, "Value and momentum have long been important factors when selecting equity investments. Combining these two factors with hedging provides a strong portfolio of companies with the potential to minimize downside losses."
Disclosure: No positions at time of writing.
Image courtesy of suphakit73 at FreeDigitalPhotos.net