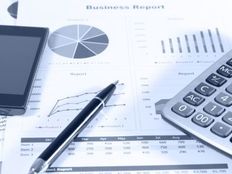 There were three new ETF launches this week. Out of the three, SPDRs came out with two of the interesting ETFs. The first focuses on high dividend-paying equities while the second focuses on the Chinese economy. The third launch this week is a Restaurant ETF that tracks restaurant performance.
ETFdb.com takes a dive into these news issues.
High-Yielding ETF for Income Seekers
The SPDR S&P 500 High Dividend ETF (SPYD A) is based on the largest dividend-yielding equities in the S&P 500. The fund is passive and tracks the returns of the S&P 500 High Dividend Index. The dividend yield of the index is relatively high at 4.19%. The ETF began trading on October 21 and is great for anyone seeking a high income from the markets. Furthermore, this fund has a low expense ratio of 12 basis points.
The largest sector exposures of the fund include:
Multi-Utilities: 14.18%,
Electric Utilities: 13.46%
Specialized REITs: 6.36%
Integrated Telecommunication Services: 5.01%
Oil & Gas Storage & Transportation: 4.14%
---
Content continues below advertisement
A Fresh New Way to Invest in China
The other SPDR ETF launch this week is completely different: it's the SPDR MSCI China A Shares IMI ETF (XINA C+). This ETF has 495 holdings and tracks the MSCI China A International IMI Index. As the name suggests, it gives exposure to Chinese A Shares, which have not been available to foreign investors until recently. These shares represent close to 51% of Chinese equities that are incorporated in mainland China. The companies in the index are listed on the Shanghai or Shenzhen Stock Exchanges. The fund began trading on October 28 and has an expense ratio of 0.65%.
The top sectors for this ETF are:
Financials: 24.66%
Industrials: 23.33%
Materials: 11.81%
Consumer Discretionary: 11.55%
Information Technology 8.47%
Take a BITE of This ETF
Another noteworthy ETF launch this week is the Restaurant ETF (BITE ) issued by ETF Managers Group. This ETF is unique in that it's the only fund in the market that invests in firms whose main focus is restaurant performance. It holds 45 U.S.-listed large- and mega-cap securities and is equally weighted. Some of the holdings include well-known companies such as Buffalo Wild Wings (BWLD), Chipotle (CMG), Starbucks (SBUX), McDonalds (MCD), and Dave & Buster's Entertainment (PLAY). The fund began trading on October 28 and has a fairly high expense ratio of 0.75%.
Image courtesy of Pong at FreeDigitalPhotos.net