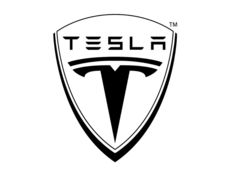 The world does not change overnight. It grinds and groans until one day you wake up, microwave your breakfast, send a text message on your watch and realize – the world has changed.
But this is not uncommon, the world is slowly changing all the time and these changes are seen coming a mile away. First the cell phone, then the mp3 player, soon the smartphone and now the smart watch. The lagging, lurching progression of advances can be observed across a variety of sectors such as industrial engineering, biotechnology, computing and automobiles.
These slow but dramatic changes in the world are called themes in the investing world. Using the theme of innovation as an example, we can see how ETFs can be used to capture the long-term benefits of themes in our investment portfolios.
The future is indeed uncertain, however, what is certain is that people will continue to innovate, finding novel solutions to old problems. Some of these innovations will turn into mind-changing ideas which in turn will transform into world-changing companies.
Tesla Exposure
One such company we at ETF Database believe to be changing the world is Tesla Motors Inc. (TSLA). Their innovative designs and commitment to electric cars has made the company the most high profile electric car manufacturer on the market. The recent burst in Tesla sales volume and a stabilization in their liabilities and cash could suggest that now is a good time to look for exposure to Tesla Motors Inc. The company is up 10% today due to earnings that beat analyst expectations after the market close yesterday (-0.71 EPS expectation vs -0.58 EPS actual).
Remember that diversification is essential to any long-term investment, so an ETF that has a large holding in Tesla Motors Inc. would be a safer investment than simply a direct investment in Tesla. Using the ETF Stock Exposure Tool at ETFdb.com, we can see which ETFs have large holdings in Tesla to find out if any match up with our conviction in sustainable innovation.
---
Content continues below advertisement
| Ticker | Fund Name | ETFdb.com Category | Expense Ratio | Weighting |
| --- | --- | --- | --- | --- |
| (GEX ) | Market Vectors Global Alternative Energy ETF | Alternative Energy Equities | 0.62% | 10.53% |
| (QCLN ) | NASDAQ Clean Edge Green Energy Index Fund | Alternative Energy Equities | 0.60% | 8.59% |
| (LIT ) | Lithium ETF | Commodity Producers Equities | 0.75% | 6.40% |
| (ARKQ ) | Industrial Innovation ETF | Industrials Equities | 0.95% | 5.94% |
| (ARKK ) | Ark Innovation ETF | Technology Equities | 0.95% | 5.60% |
| (CARZ ) | NASDAQ Global Auto Index Fund | Consumer Discretionary Equities | 0.70% | 4.17% |
| (PXLG ) | PowerShares Russell Top 200 Pure Growth Portfolio | Large Cap Growth Equities | 0.39% | 3.35% |
| (RSCO ) | SPDR Russell Small Cap Completeness ETF | Small Cap Growth Equities | 0.11% | 0.60% |
| (VXF ) | Extended Market ETF | Mid Cap Blend Equities | 0.10% | 0.58% |
The Ark Innovation ETF (ARKK B+), for example, comprises companies that are changing the very fabric of our world. By looking at the top ten holdings of this fund, we can see the major branches of the theme of innovation emerge. The largest holding, or strongest conviction, of the ARKK Fund is 3D printing at 7.50% of the fund. The theme is expressed by a large holding in Stratasys (SYSS), the largest 3D printing company in the world. This is followed by electric cars as represented by Tesla the largest pure play in electric cars. Tesla is 5.60% of the total ARKK Fund. Continuing down the list from biotechnology to social media, we can see ARKK's top ten convictions regarding the future of innovation in the world.
3D Printing: Stratasys (

SYSS

) – 7.50%
Electric Cars: Tesla Motors Inc – 5.60%
Advanced Health Care: AthenalHealth Inc. – 5.24%
Biotechnology: Illumina Inc. – 4.49%
Business Connectivity: Linkedin Corp Class A – 4.03%
Online Business: Amazon.com Inc. – 4.03%
Computer Graphics:

NVIDIA

Corp. – 3.48%
Social Media: Facebook Inc. Class A – 2.97%
Online Entertainment: Netflix Inc. – 2.83%
Genomic Sequencing: Cerus Corp. – 2.56%
The Bottom Line
By using our stock exposure tool, you can find these kinds of ETF opportunities. When you find ETFs such as the Ark Innovation ETF, you are able to invest in the overall theme of innovation or any other strategy without having to micromanage your portfolio. This is a great example of how our ETF tools can be used to spot winning ETFs with companies you believe in, such as Tesla.