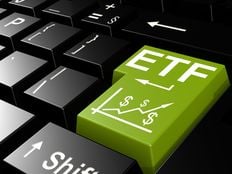 The smart-beta train keeps on rolling when it comes to new exchange traded fund (ETF) launches. As investors continue to clamor to be "better than average", fund issuers have been more than happy to oblige. But with the largest and broadest indexes already getting the fundamental treatment, issuers have gotten narrower and specialized in their focus.
For leading ETF issuer iShares that meant diving head first into various market sectors with its latest flurry of new funds. While BlackRock's (BLK) ETF platform wasn't the first to tackle sectors via smart-beta, it is the biggest issuer so far. And it's doing so via one of the main providers of indexing that institutional investor's benchmark to.
All in all, those two factors should help iShares win the fundamental factor war in various market sector funds.
iShares Breaks It Down
On May 10th, iShares unveiled its Edge Multifactor Sector Suite of ETFs. The grouping on new funds will cover the nine major sectors (excluding telecom) of the market according to the Global Industry Classification Standard (GICS). That includes financial firms to utilities, and everything in between. All while giving them a factor focused twist. However, this does not include real estate investment trusts (REITs) -which currently fall under "financials". REITs will get their own GICS standard classification group later this year. In the meantime, iShares does not include them for selection.
Each ETF will track a version of a new MSCI USA Diversified Multiple-Factor Capped index for their respective sectors.
These new indexes will comb through all the large- and mid-cap stocks in the United States in any given sector. The index will then apply four different screens to find the most desirable candidates for inclusion. These factors focus on proven drivers of high returns and include measures of quality, value, size and momentum. Basically, the index is filled with smaller, cheap financially healthy stocks that have earnings growth and technical power behind them.
After selecting these stocks in their respective sectors, MSCI will rank them based on their "factor score" to create the underlying index. Those that score higher on the four factors will get top billing and a larger weighting in the index.
The new suite of smart-beta sector funds will charge 0.35%- or just $35 per $10,000 invested- in expenses.
---
Content continues below advertisement
| Ticker | Name | Sector | ETFdb Category |
| --- | --- | --- | --- |
| (CNDF ) | iShares Edge MSCI Multifactor Consumer Discretionary ETF | Consumer Discretionary | Consumer Discretionary Equities |
| (UTLF ) | iShares Edge MSCI Multifactor Utilities ETF | Utilities | Utilities Equity |
| (TCHF ) | iShares Edge MSCI Multifactor Technology ETF | Technology | Technology Equities |
| (MATF ) | iShares Edge MSCI Multifactor Materials ETF | Basic Materials | Materials |
| (INDF ) | iShares Edge MSCI Multifactor Industrials ETF | Industrials | Industrials Equities |
| (HCRF ) | iShares Edge MSCI Multifactor Healthcare ETF | Healthcare | Health & Biotech Equities |
| (FNCF ) | iShares Edge MSCI Multifactor Financials ETF | Financials | Financials Equities |
| (ERGF ) | iShares Edge MSCI Multifactor Energy ETF | Energy | Energy Equities |
| (CNSF ) | iShares Edge MSCI Multifactor Consumer Staples ETF | Consumer Staples | Consumer Staples Equities |
Biggest Name In Smart-Beta Sectors
iShares isn't the first ETF issuer to slice-n-dice sectors and give them a smart-beta twist. Sponsors like PowerShares and First Trust through their respective Dynamic and AlphaDEX line-ups have been providing fundamental coverage of market segments for years. However, the iShares edge comes down to cost and the fact that it is using MSCI branded indexes.
Most institutional investors benchmark themselves against MSCI's products. By using the indices, iShares is basically courting endowments, pensions and other big-time investors into the products. As for cost, the low 0.35% expense ratio is cheaper than rivals and is cheaper than a lot of regular ETFs on the market.
With iShares going after the largest players, the smart beta space is becoming more competitive. Ultimately, the sector funds should catch on, gain assets, trading volume etc.
The Bottom Line
At the end of the day, the suite of ETFs expands our toolbox to now express a sector view with regards to return driving fundamentals. Over time, more investors looking for smart-beta exposure should gravitate towards the suite of funds. It wasn't the first, but iShares might end-up being the biggest smart-beta sector player.