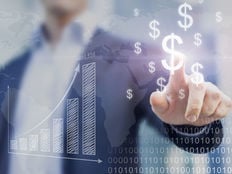 This week's round of ETF launches has issuers hitting some familiar territory. Previous weeks have seen a variety of new subsectors and smart-beta indexes, but this week is more about fleshing out lineups and expanding existing product lines.
For mega-ETF sponsors State Street and its popular SPDRs, that meant expanding large lineup sector funds by diving deeper into subsectors within tech. For Deutsche Asset Management, this meant adding another fund to its Comprehensive Factor ETF suite. This time targeting small-caps is in the Russell 2000.
For those investors already familiar with or using these firms' ETF systems, the new group of funds provides a chance to expand their opportunity sets and achieve market-beating returns.
State Street New Tech Subsectors
With more than $12 billion in assets, State Street's Technology Select Sector SPDR (XLK A) continues to be one of the most popular ways to own the technology sector. After all, it covers a wide range of subsectors and stocks involved in the industry. But for some investors wanting more from the index — or in this case less — the XLK does come up a little flat. With that in mind, SSgA has decided to slice and dice the XLK according to popular Global Industry Classification Standards. The first two to get the axe are internet and hardware-related tech firms. Both the SPDR S&P Technology Hardware ETF (XTH ) and the SPDR S&P Internet ETF (XWEB B-) are results of that slicing.
XTH will track a basket of companies involved in technology hardware segments. This can include everything from hard/flash drive storage, peripherals, gaming systems, electronic equipment, and other components. The key is that XTH doesn't mean just computers but all technology-related hardware. So the fund isn't just a PC play. There are plenty of other stocks among its 44 holdings that have nothing to do with computers.
XWEB, on the other hand, is very much about computers. The ETF will focus its attention on those firms operating various businesses on the World Wide Web. This includes retail, travel, gaming, and lifestyle sites as well as various software-as-a-service firms. XWEB isn't the first internet-related ETF on the market; the First Trust DJ Internet Index Fund (FDN C+) is immensely popular. However, me-too funds do have their place — especially when institutional investors are mandated to use a certain provider. For State Street, XWEB gives it a chance to retain clients.
As with many of its subsector funds, SSgA has chosen to equal-weight both XTH and XWEB. Additionally, expenses for the two funds are rather cheap at just 0.35% — or $35 per $10,000 invested.
---
Content continues below advertisement
Deutsche Bank Hits the Factors
For Deutsche Bank, this week meant giving investors a way to play small-caps via its popular lineup of Comprehensive Factor ETFs. The suite of funds uses a variety of fundamental screens, rather than just one or two, to build out its holdings. Already, the group of funds includes exposure to developed market international stocks and emerging markets and U.S. large-caps. Today, small-caps have been added to the mix.
The Deutsche X-trackers Russell 2000 Comprehensive Factor ETF (DESC B) will use the same screening method as its sister's funds but apply them to the broad, small-cap Russell 2000. This includes screening for smart-beta staples such as value, momentum, quality, low volatility, and size to build out its portfolio.
These screens create quite a different picture than the broader Russell. DESC skews toward micro-cap stocks and has a ton of "value" versus the Russell's "growth." This should create a very different return profile for the new ETF compared with the broader fund.
Expenses for the DESC run 0.30%.
The Bottom Line
Although the three funds this week didn't break any new ground, they still are very important and helpful for investors. The additions to State Street's and Deutsche Bank's product lines only help expand the number of tools investors have to choose from. At the end of the day, they should serve a purpose for a variety of investors both small and large.