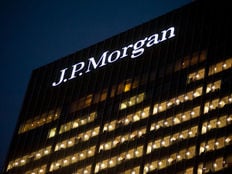 This week was a little weird for the exchange-traded fund (ETF) industry. On one hand, you had some pretty interesting launches that fleshed out existing product lines. Then you had the complete closure of some of the most successful products on the market. And if that wasn't enough, you had a reconfiguration of an ETF that was nearly seven years old.
The activity was varied, but the end result is that investors still have plenty of innovation and new products to choose from when building out their portfolios.
For a list of all new ETF launches, take a look at our ETF Launch Center.
| Ticker | Name | Issuer | ETFdb Category | Expense Ratio |
| --- | --- | --- | --- | --- |
| (USRT ) | iShares Core U.S. REIT ETF | iShares | Real Estate | 0.08% |
| (VNLA ) | Janus Short Duration Income ETF | Janus | Corporate Bonds | 0.35% |
| (EFAS ) | Global X MSCI SuperDividend EAFE ETF | Global X | Foreign Large Cap Equities | 0.55% |
| (JPSE ) | JPMorgan Diversified Return U.S. Small Cap Equity ETF | J.P. Morgan | Small Cap Blend Equities | 0.39% |
---
Content continues below advertisement
The Three Launches
This week's new products all come from existing ETF sponsors – Janus, J.P. Morgan and thematic fund pioneer Global X. Both Global X and J.P. Morgan filled holes in their existing product lines, while Janus got into the active ETF game with its launch.
J.P. Morgan launched the JPMorgan Diversified Return U.S. Small Cap Equity ETF (JPSE A). The fund follows the investment manager's successful line of smart-beta products that use fundamental screening to choose their underlying holdings. This time the tilt is towards small caps domiciled in the United States.
JPSE will track a proprietary index – the Russell 2000 Diversified Factor Index – that will screen the broader world of small caps for those stocks that meet value, quality and momentum criteria. The hope is that the fund will be able to outperform the benchmark Russell 2000. Expenses run at 0.39%, or $39 per $10,000 invested.
Global X also expanded on a very successful subset of funds with its launch this week. Its SuperDividend suite, which features the $800 million SuperDividend ETF (SDIV A-), has been a great source for yield-starved investors in the current low-interest rate environment. However, despite covering a multitude of regions and sectors, the SuperDividend lineup was missing a developed market sister. Launched on November 11, Global X plugged the gap with the Global X MSCI SuperDividend EAFE ETF (EFAS C+).
EFAS will follow a similar pattern of tracking the highest yielding dividend stocks in a given market or sector. This time, EFAS will scour the benchmark MSCI EAFE Index. This index includes all the developed market nations in Europe, Australasia and the Far East. We're talking about places like Germany, Japan and New Zealand. EFAS caps the number of stocks at 50 and pays a monthly dividend. Expenses for the new ETF run at just 0.55%.
To get more information about Global X's SuperDividend products, check out their issuer page here.
Finally, this week saw a new active launch by mutual fund powerhouse Janus. Janus already has a suite of smart-beta and thematic funds under its belt, but this was its first active and fixed-income ETF – the Janus Short Duration Income ETF (VNLA B-).
VNLA's ticker describes the news fund's objective to a "T". The "vanilla" approach of the fund will have it seeking to provide steady income and to consistently outperform the LIBOR 3-month rate. The fund will invest in a variety of ultra-short duration, commercial paper, time deposits and other short-term bonds in order to complete its goals. Basically, VNLA is designed to be a cash proxy. Given the recent changes to money market funds, cash proxy ETFs could see huge inflows. Janus is getting out ahead of the game.
iShares Reconfigures
iShares core lineup continues to be a big hit with investors. The suite of large, easy-to-understand indexes and ETFs has racked up some major dollars from both retail and institutional investors. What was missing from the lineup was a broad way to invest in real estate. But rather than launch a new fund, BlackRock decided to take the iShares Real Estate 50 ETF (FTY B+) and change it slightly.
The iShares Core U.S. REIT ETF (USRT A-) will drop its expense ratio to just 0.08% and change the index to a broader mandate: the FTSE NAREIT Equity REITS Index. Instead of tracking just the 50 largest REITs in the U.S, it will now track all of them. In the end, the changes should breathe new life into one of iShares smallest real estate funds.
Want more information on iShares and its core lineup's low expenses? Check out BlackRock Lowers Expenses for 15 ETFs.
Credit Suisse AG Delists
Usually, when a product has nearly $1.5 billion in assets, sponsors won't get rid of it. But that's exactly what is happening with the uber-popular VelocityShares 3x Inverse Crude Oil ETN (DWTI C) and the VelocityShares 3x Long Crude Oil ETN (UWTI B-). Despite being hugely popular with traders, Credit Suisse has decided to get rid of the exchange-traded notes (ETNs). Well, sort of. What it is actually doing is a bit more sinister.
It's going to delist them and suspend issuance of new shares of (UWTI B-) and (DWTI C). What that means for investors is that after December 8, you won't be able to trade them. Depending on your broker, you'll either have to pay huge fees to try and dump, or worse, you'll be stuck holding them until they expire in 2032. If you hold them, sell them now.
The Bottom Line
This week saw a flurry of ETF activity. Despite the closure of two successful products, the net result was positive. Several fund lineups received much needed gap fillers. In the end, investors have just that many more funds from which to choose.
For more ETF news and analysis, subscribe to our free newsletter.