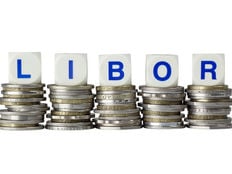 At this point, the story isn't just if and when the Fed will raise rates, but by how much and how often.
This shift in narrative has continued to dominate exchange-traded fund (ETF) launches this year. The change continued this week with the launch of several securities designed to protect investors against yield-curve risks and to keep rising benchmark rates from hurting their portfolios.
Here is a list of ETFs and ETNs that were launched last week.
---
Content continues below advertisement
Emerging Markets Bonds Go Extreme
While we tend to focus on the Fed, the world is full of central banks and interest rate policies vary across the globe. Benchmark rates in Malaysia are very different than those in Switzerland. And with that, international bonds have been getting the nod from many investors seeking higher yields and rate protection. And you cannot get access to yields higher than those in emerging markets bonds.
The Direxion Daily Emerging Markets Bond Bull 3X Shares (EMBU ) seeks to take emerging debt to another level.
EMBU tracks the benchmark J.P. Morgan EMBI Global Core Index and provides exposure to USD-denominated debt. The key to the ETF is that it only focuses on externally owned issues, meaning bonds held by foreign creditors that are issued by sovereign and quasi-sovereign entities. The ETF holds a smattering of EM bonds from far off locales such as Mexico, Indonesia and Russia.
EMBU then takes it one step further by adding leverage to the mix. The ETF uses futures and swaps to reflect 300% of the daily movement of the underlying index. That makes it a potentially volatile trading play on emerging markets bonds.
Expenses for EMBU run 1.07%.
For a list of all new ETF launches, take a look at our ETF Launch Center.
Going Very Short With LIBOR
Cash is often seen as the best way to play rising rates. After all, changes in rates affect the shorter end of the maturity spectrum first and then move their way up the ladder. The only way to get shorter is to play the change in rates themselves, and that's just what the potentially ground-breaking VelocityShares Long LIBOR ETN (ULBR ) and VelocityShares Short LIBOR ETN (DLBR ) do.
The London Interbank Offered Rate (LIBOR) is the average rate at which London's banks are charged when borrowing from other banks. It's similar to the Fed's benchmark fund rate here in the U.S., and some banks use it to determine what they should charge consumers for credit or what they should pay on their savings accounts. Changes to LIBOR are one of the "ground zeros" when it comes to raising rates.
ULBR and DLBR will provide exposure to changes in LIBOR by using a roundabout way, as you can't directly bet on changes to the benchmark. ULBR and DLBR will use short or long positions in Eurodollar futures contracts that are recalibrated daily in order to create a return over the next Index business day, which approximates the percentage change in the composite-forward Libor rate for that day. While that's a mouthful, the ETFs use short-term interest rate futures to approximate changes to LIBOR. If you think rates are going to rise, ULBR is your fund. If you think rates are going to crash, DLBR is the go-to ETF.
With investors looking to navigate the complex interest rate environment, the two ETFs could be vital tools for their portfolios. There is certainly nothing like them on the market, and they could find their way into many sophisticated investors' portfolios as they look to move past interest rate risks.
First Trust Revamps A Fund
It's not unusual for stalling ETFs to change course when they don't perform well. It's often easier and cheaper for a fund sponsor to reimagine an ETF rather than close and launch a new one. And that's just what is happening with the First Trust CBOE S&P 500 VIX Tail Hedge Fund (VIXH B+).
VIXH was designed to provide exposure to the S&P 500 as well as to the portfolio of call options on the VIX. Those options were intended to act as a hedge against a steep market downturn. The fund launched in 2012, and we still haven't gotten a correction. As a result, VIXH only had about $5 million in assets.
With that, First Trust has decided to change the fund into the First Trust Dorsey Wright People's Portfolio ETF (DWPP C+).
DWPP will use Dorsey Wright's proprietary relative strength methodology and track the Nasdaq Dorsey Wright People's Portfolio Index. The index will switch between stocks or T-bills depending on which section of the market is moving better. The fund will also toggle between the Nasdaq US 500 Large Cap Index or the Nasdaq US 500 Equal Weight Index depending on which market-cap size has more momentum.
In the end, DWPP will function similarly to VIXH in the sense that it will provide a downside hedge in faltering markets. The difference is that it will use T-bills rather than CBOE VIX futures.
For a list of all of First Trust's ETFs, look here.
The Bottom Line
This week was about hedging interest rate risk. From the new innovative LIBOR ETFs to emerging markets bonds, investors now have a variety of new tools at their disposal to fight the Fed and its march higher.
By signing up for ETFdb.com Pro, you will get access to real-time ratings on over 1,900 U.S.-listed ETFs.