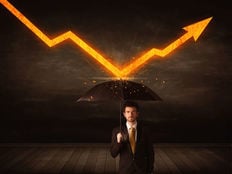 There's no doubt that volatility has once again come back to roost. As stocks have continued their climb, investors are no longer able to ignore geopolitical problems, poor guidance or data. And with that, we've experienced some pretty big price swings over the last few weeks. For younger investors, the volatility may not seem such a problem as their long timelines tend to smooth out short-term jumpiness. However, for those near or in retirement, this volatility could be a killer. Finding a hedge or a way to smooth out the market's moves is key.
The answer may be to step up to "quality."
Stocks that exhibit certain fundamentals that relate to the quality factor could be the best hedge your portfolio has. Over both short and long periods of time, quality stocks tend to outperform and smooth out returns. And with markets experiencing volatility in recent weeks, betting big on quality factor ETFs could be your best move.
Click here to check out the implications of the recent structural changes to GICS.