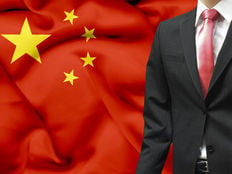 U.S. markets and stock ETFs pulled back on reports that the White House is considering an option to delist Chinese companies from U.S. stock exchanges and limit U.S. investment in China, further fueling angst over the trade outlook between the two biggest economies in the world.
"This is the end of the quarter, we're in a little bit of a holding pattern, getting ready for some big news coming out in the next three weeks that'll give us more clarity and direction in the market," Larry Adam, chief investment officer at Raymond James, told Reuters.
Investors were mulling over he outlook on a trade deal between the U.S. and China, along with political risk brewing out of Washington with calls for an impeachment inquiry against President Donald Trump.
Friday's weakness followed news that the Trump administration was considering ways to limit U.S investors' exposure to China, reflecting traders' sensitivity to any developments between the two countries, the Wall Street Journal reports.
"The market goes through these ebbs and flows depending on the headline of the day," Amy Kong, managing director at Fiduciary Trust Co. International, told the WSJ. "It is going to be like this until they do come to some sort of firm agreement."
Looking ahead, investors will find a number of updated data to gain a clearer outlook on the economy. Next week, markets are waiting on the ISM's purchasing managers index (PMI) data for September, especially after a contraction in manufacturing over August, along with a key jobs report.
Additionally, high-level trade talks between Washington and Beijing are booked for October before third-quarter earnings season goes into full swing.
This article originally appeared on ETFTrends.com.
---
Content continues below advertisement