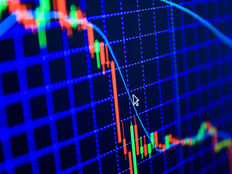 October has an interesting reputation in the equity markets. While the tenth month of the year is historically one of the best for the S&P 500 (just two months average higher gains), October is also known for volatility and the month has been the birthplace of some of the worst bear markets in U.S. history.
While October 2019 is still in its nascent stages, the first two days of this month represented the worst start to any quarter for U.S. stocks in over a decade. If that calamity continues, investors may want to hedge their bets with an ETF such as the AGFiQ Dynamic Hedged U.S. Equity ETF (USHG B).
The AGFiQ Dynamic Hedged U.S. Equity ETF provides exposure to a diversified portfolio of U.S. equities while seeking to provide long-term capital appreciation with lower volatility using embedded downside risk management which seeks to protect capital. The ETF offers exposure to the long-term growth potential of U.S. equities using a multi-factor approach designed in an effort to have lower volatility and better risk-adjusted returns relative to the market through its use of a dynamic hedging model.
Watch For The Downside Buffer
Proving its mettle, USHG entered Thursday with a month-to-date gain of 7%.
For instance, bonds may not provide the downside buffer investors are historically accustomed to with credit risk exposures. Hedge funds are expensive, have spotty track records over the last market cycle and come with high minimums. Shorting the market typically come with high carry costs, limited upside exposure and requires the ability to time the markets well.
Institutional investors are concerned that the current economic cycle is nearing an end and many of them are shifting away from equities and looking for ways to diversify. With the traditional stock and bond portfolio mix projected not provide the same type of returns, diversification and the inclusion of alternative investments have become more important than ever.
USHG offers traditional long exposure to U.S. stocks but uses a multi-factor approach aimed at reducing volatility. Additionally, the fund uses "proprietary sector allocation and risk models are evaluated on a daily basis so the portfolio can be responsive to changing market conditions," according to the issuer.
This article originally appeared on ETFTrends.com
---
Content continues below advertisement