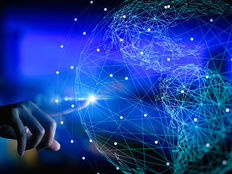 Pacific Global ETFs launched two new funds on Thursday with the goal of seeking income and long-term growth of capital. They are the Pacific Global International Equity Income ETF (IDY) and the Pacific Global Focused High Yield ETF (FJNK).
IDY's Emphasis on Growing Dividends
When selecting portfolio companies for IDY, sub-adviser Cadence Capital Management LLC emphasizes companies that have a history of paying and/or growing dividends. Cadence Capital Management may sell a security when it no longer meet its investment criteria.
Under normal circumstances, the fund seeks to achieve their investment objective by investing in common stocks of international companies in developed countries outside of the U.S. that have above-average dividend yields. The fund primarily invests in common stocks of large and mid-capitalization companies (i.e., companies with capitalization of at least $2 billion).
Under normal circumstances, IDY invests at least 80% of its assets (net assets plus any borrowings for investment purposes) in equity securities, including common stock, ADRs and GDRs, of international companies that pay regular dividends.
In making investment decisions for IDY, Cadence Capital Management considers dividend-paying companies in the MSCI EAFE Index and stocks of companies similar to those in the MSCI EAFE Index. Cadence Capital uses a rules-based approach that selects the stocks in this universe based on dividend-paying criteria and financial quality characteristics.
Cadence Capital Management weights IDY's portfolio based on the adjusted market capitalization of each portfolio security where the maximum individual security weight at portfolio creation or rebalancing is capped at 2.5%. Modifications to constituent weights, including the maximum position size, may be included in order to help achieve risk, return, or portfolio objectives.
Generally, the fund will hold between 200-450 securities. Each of the consumer discretionary, consumer staples, financial services, health care, industrial, information technology, and real estate sectors may represent a significant portion of its investment portfolio.
J. Paul Dokas, CFA Senior Portfolio Manager and Managing Director of Cadence Capital Management, and Robert E. Ginsberg, CFA Senior Portfolio Manager and Managing Director of Cadence Capital Management, are the primary persons responsible for the day-to-day management of the fund and have served as the Sub-Adviser's portfolio managers for the fund since its inception.
Cadence Capital Management employs an "active management" investment strategy in seeking to achieve the Fund's investment objective. The portfolio will be reconstituted and rebalanced quarterly, if necessary. Rebalancing frequency may be modified based on periodic and systematic portfolio review.
---
Content continues below advertisement
Looking Under the Hood of FJNK
Pacific Asset Management is the sub-adviser for FJNK. Under normal circumstances, the fund will invest at least 80% of its net assets (plus any borrowings for investment purposes) in high yield debt securities. The fund is expected to invest primarily in securities that are, at the time of purchase, rated below investment grade (i.e., high yield securities, sometimes called "junk bonds" or non-investment grade securities) or, if unrated, of comparable quality as determined by Pacific Asset Management. Debt securities in which the Fund invests focus on U.S. dollar denominated corporate bonds of domestic and foreign issuers.
FJNK is actively managed. In pursuing its investment objective, it seeks to outperform the Bloomberg Barclays US High Yield Very Liquid Index (the "Benchmark Index").
Individual security selection is generally based on Pacific Asset Management's fundamental research process. Decisions to sell are generally based on the Pacific Asset Management's belief that the particular investment has achieved its valuation target, there have been changes in the fundamentals of the issuer, or another opportunity of greater relative value exists.
On a day-to-day basis, the FJNK may hold money market instruments, cash, other cash equivalents, and exchange traded products ("ETPs") that invest in these and other highly liquid instruments.
More Information on FJNK and IDY can be found at the Pacific Global ETFs website. This article originally appeared on ETF Trends.